Drew Franklin•01/18/23• for KSR sports
My cmnt: Yet another young man suddenly dying from a heart attack. Forced to take the jab by democrats at his university.
Article written by:

Drew Franklin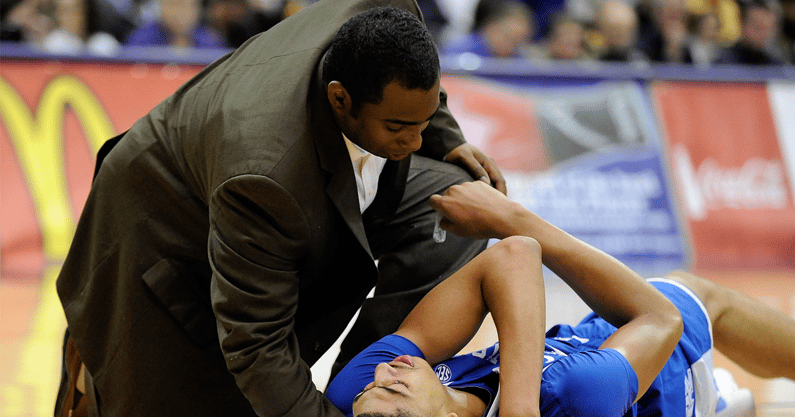 Today the Kentucky Basketball family mourns the passing of the team's former athletic trainer, Chris Simmons, who spent a decade with John Calipari in Lexington. Simmons followed Calipari from Memphis, his alma mater, and worked as the Wildcats' head athletic trainer from 2009-10 until 2018-19, part of four Final Four runs and the 2012 national championship.
Calipari announced the news of Simmons' death Wednesday morning.
"Chris Simmons, our trainer at Memphis who came w/ me here, passed away. He was old-school & would sleep in the dorm if it helped kids get ready to play. Never babied them but always protected. I loved him like a brother and appreciate everything he did for my family. RIP, Chris."
Simmons was 44 years old.