From Joe Alwyn to Joe Jonas
By Jessica Napoli | Fox News – for Fox Entertainment
My cmnt: I know this post makes me look like a Taylor groupie but this popped up on Fox News and since I know some of her songs I clicked on it. I had no idea of her many accomplishments in the music world. I admire drive and creativity and she seems to have an abundance of both. I will listen to her on the radio when I'm driving and not immediately switch stations like I do when a Rihanna song comes on (I poke fun, I'm not even sure who Rihanna is).
My cmnt: Family Guy did a great spoof of Taylor and her dating habits. So I had an idea that she writes about her exes. That's another reason I clicked on this piece.
My cmnt: I do distinctly remember when Taylor's song "Teardrops on my guitar" started playing on my car radio. I liked it. A freakin 16 yr old wrote and sang it. Cute. Very sweet and kind of country. Sadly by now she's been thoroughly corrupted by the music industry. That's what they do.
My cmnt: I also remember reading in Forbes some time ago when Tayor bought the house and property next to the Kennedy's. I thought wow, this is what happens when too much money falls into immature hands. Talk about a stalker! When they broke up shortly thereafter she sold the house for a profit. I had always wondered whether she kept the house or not.
My cmnt: I've added a further blurb below comparing Tayor and Rihanna. I had to look up who she is. I didn't know how accomplished Rihanna was either.
Taylor Swift just dropped the rerelease of her 2012 album "Red," which was allegedly inspired by her short-lived romance with Jake Gyllenhaal.
The actor quickly started trending on Twitter over the weekend, especially after the singer released her 10-minute updated version of "All Too Well," which featured lyrics such as: "They say all's well that ends well/ But I'm in a new hell every time you double-cross my mind/ You said if we had been closer in age maybe it would have been fine/ And that made me want to die." She even sang the rumored Gyllenhaal breakup song on "SNL."
Swift has won multiple Grammys for songs and albums inspired by her past relationships, so let's break down her dating history and how she found love with her current boyfriend Joe Alwyn.
Joe Jonas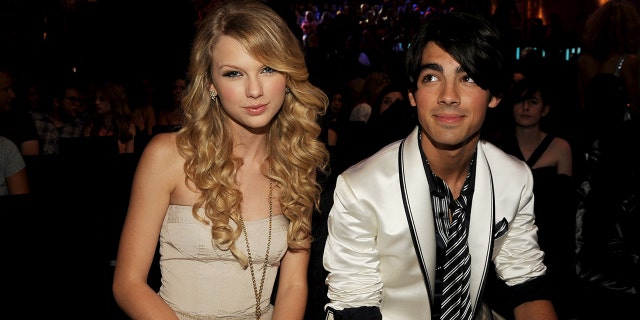 Swift and Jonas dated from July 2008 to October 2008. (Jeff Kravitz/FilmMagic)
Swift and Jonas dated from July 2008 to October 2008 after he reportedly called it off with a 27-second phone call.
He allegedly inspired the songs "Last Kiss" on her album "Speak Now " and "Forever and Always" on "Fearless."
Lucas Till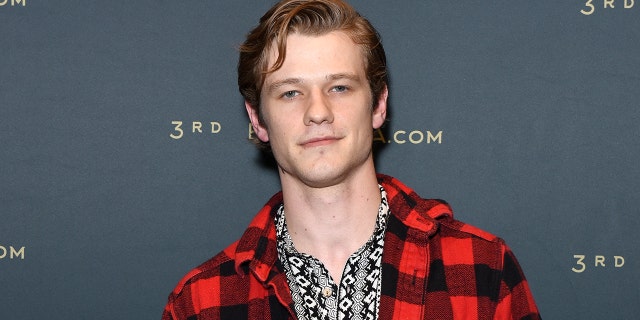 The actor and singer dated in 2009. (Presley Ann/Getty Images for 3rd Base)
The actor and singer dated in 2009 after meeting on the set of Swift's music video for "You Belong With Me."
Till actually spoke about the relationship with MTV back in the day. "We dated for a little bit. But there was no friction because we were too nice. We just really both liked each other," he said.
"[But] most relationships work out 'cause you get along and then you don't, and then you make up and it's passionate, and with us, I really just liked her as a friend. That's the only reason that didn't work out," Till explained.
Taylor Lautner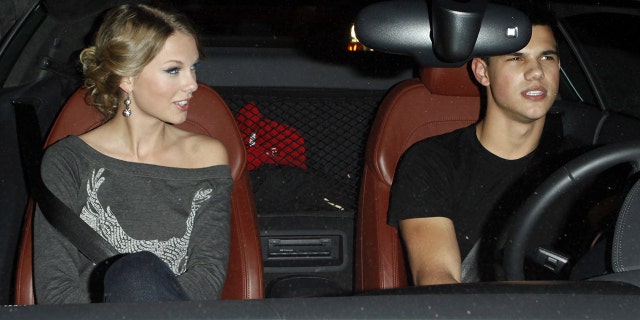 Swift and "Twilight'" star Taylor Lautner dated in fall 2009. (Jean Baptiste Lacroix/WireImage)
Swift and the "Twilight" star dated in fall 2009. They co-starred in the movie "Valentine's Day." Lautner supposedly inspired the song "Back to December."
John Mayer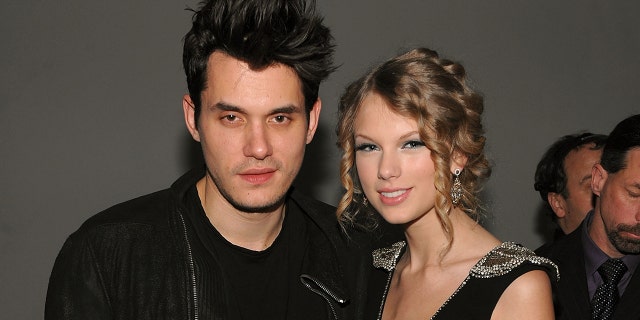 John Mayer and Taylor Swift briefly dated from December 2009 to February 2010. (Dimitrios Kambouris/Getty Images for VEVO)
The two musicians briefly dated from December 2009 to February 2010 after collaborating on the song, "Half of My Heart."
The songs "Dear John," "Ours" and "I Knew You Were Trouble" are rumored to be about Mayer.
Mayer reacted to the "Dear John" lyrics in an interview with Rolling Stone. He said, "I never got an email. I never got a phone call. I was really caught off guard, and it really humiliated me at a time when I'd already been dressed down. I mean, how would you feel if, at the lowest you've ever been, someone kicked you even lower?"
Jake Gyllenhaal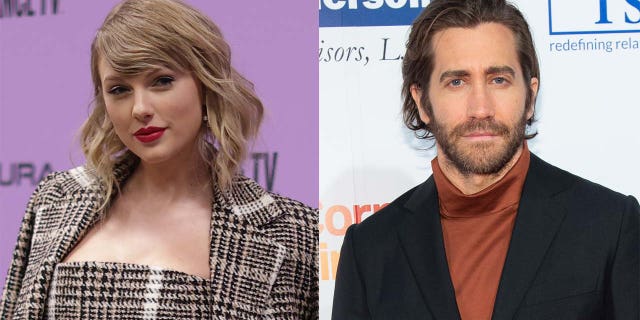 Fans widely believe Taylor Swift's "All Too Well" is about the actor Jake Gyllenhaal. (Getty Images)
The former couple dated from October 2010 to January 2011. Many songs on Swift's 2012 album "Red" were allegedly about him.
Fans have always been particularly interested in Swift singing about leaving a red scarf at Jake's famous sister, Maggie's, house and never getting it back.
Conor Kennedy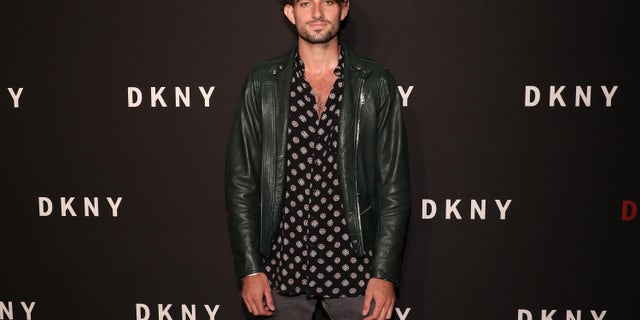 Swift and Conor Kennedy, the grandson of Robert F. Kennedy dated between July 2012 and October 2012. (Photo by Taylor Hill/WireImage)
Swift and the grandson of Robert F. Kennedy dated between July 2012 and October 2012. They were photographed together in Hyannisport, Massachusetts.
He reportedly was the inspiration behind the song "Begin Again."
Harry Styles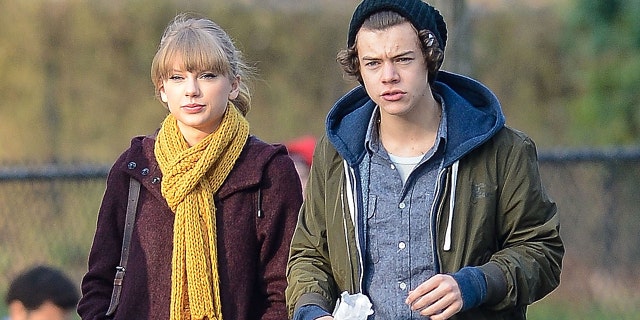 Taylor Swift and Harry Styles dated from November 2012 to January 2013. (David Krieger/Bauer-Griffin/GC Images)
The two singers dated from November 2012 to January 2013 and he was Swift's source of inspiration for "Out of the Woods" and "Style."
Calvin Harris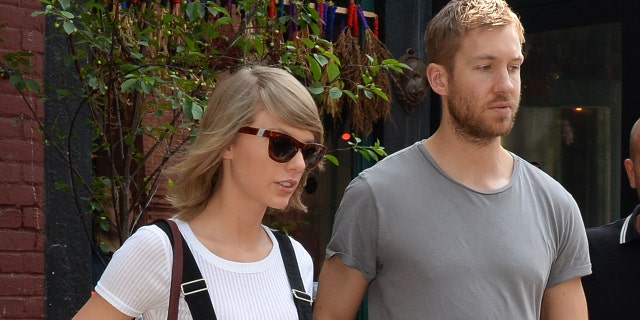 Swift and the DJ Calvin Harris dated from February 2015 to May 2016. (Raymond Hall/GC Images)
Swift and the DJ dated from February 2015 to May 2016 and went public at the 2015 Billboard Music Awards.
The songs "I Did Something Bad" and "Getaway Car" are supposedly about him.
Tom Hiddleston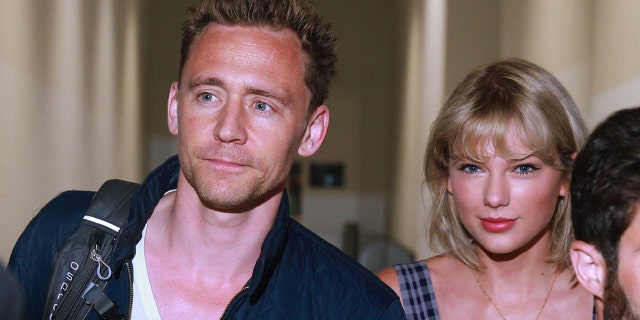 The Marvel star Tom Hiddleston and Taylor Swift dated briefly from May 2016 to September 2016 ( Cameron Richardson/Newspix/Getty Images)
The Marvel star and Swift dated briefly from May 2016 to September 2016 as they jetted around the world from England to Australia. They met at the 2016 Met Gala.
"Getaway Car" is allegedly about Hiddleston.
Joe Alwyn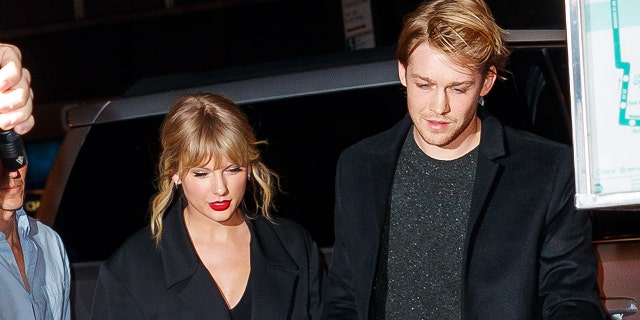 Swift and Joe Alwyn have been dating since May 2017. (Jackson Lee/GC Images)
Swift and Alwyn have been dating since May 2017. In her 2020 documentary, "Miss Americana," Swift recalls falling for the English actor. "I also was falling in love with someone who had a wonderfully normal, balanced life," she said. "We decided together we wanted our relationship to be private."
They rarely make public comments about each other but her 2019 album "Lover" was inspired by him and they even wrote songs together ("Betty" and "Exile") on her 2021 album "folklore" under the pseudonym "William Bowery."
Rihanna vs Taylor Swift: Who's More Popular?
by Richard Martin 2020/11/03 for celebanswers.com
Rihanna and Taylor Swift are two of the most successful recording artists of the 21st Century. Which singer is more popular overall?
Both Rihanna and Taylor Swift are highly popular, with Rihanna releasing more chart-topping singles but Swift with more Number 1 albums. Swift is more popular on Instagram and YouTube but Rihanna is more popular on Twitter, so there is no clear winner.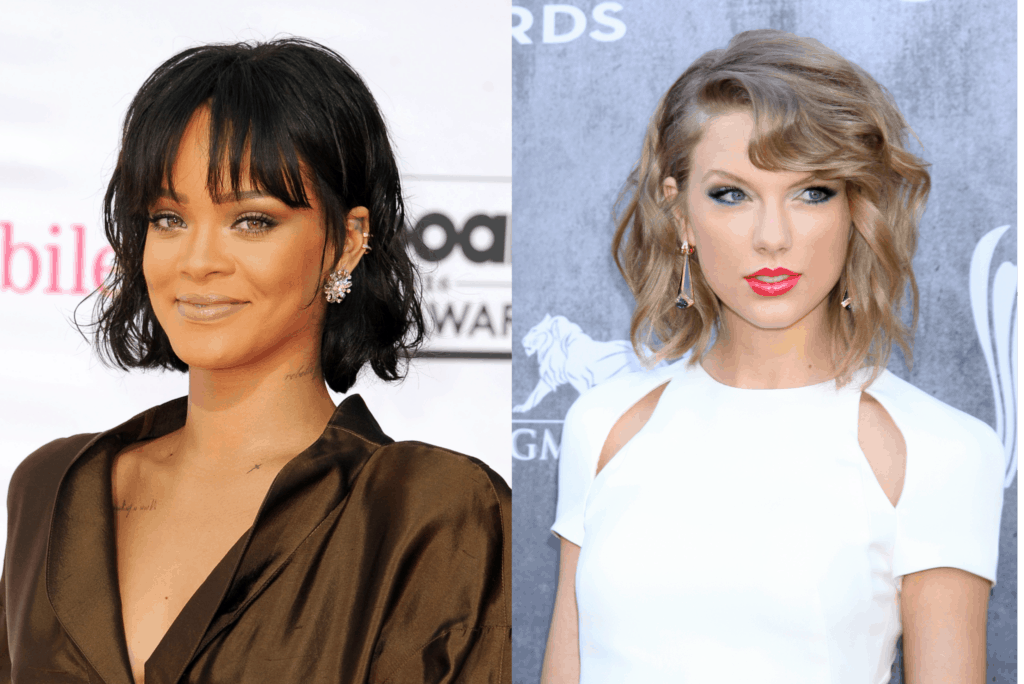 For more on who is more popular of Rihanna and Taylor Swift, read on.
Record Sales
Rihanna and Taylor Swift released their debut singles at similar times, making record sales a fair way of judging their popularity as recording artists.
Rihanna's first single was "Pon de Replay" from her debut album "Music of the Sun", and was released on May 24, 2005. Swift's debut single was "Tim McGraw", from her first album "Taylor Swift" and was released on June 19, 2006.
As of writing, Rihanna has had 62 songs on the Billboard Hot 100 singles chart, while Swift has had 113. Of these, they have enjoyed a similar number of Top 10 hits, with Rihanna having 31 and Swift having 28.
However, Number 1 hits show a clear difference between the two. Swift has topped the charts with six of her singles, while Rihanna has accomplished this 14 times.
In terms of singles, Swift has hit the Top 100 about twice as many times as Rihanna but they have a very similar amount of Top 10 hits. Rihanna is the clear leader in terms of chart-topping success.
While this could be taken as meaning that Rihanna is a more popular singer in terms of sales, their album sales tell a different story. The easiest way of comparing them is through their performance in the Billboard 200 albums chart.
Rihanna has had 10 albums in the Billboard 200, very similar to Swift's 11 albums. In both cases, they have also enjoyed a similar number of Top 10 albums, with Rihanna releasing eight and Swift nine.
Again, it is in Number 1s that we see a significant difference between the two singers. While Rihanna has released two Number 1 albums, Swift has topped the albums chart a highly impressive seven times in her 11 releases.
This means that record sales are somewhat inconclusive in determining who is more popular out of Rihanna and Swift. Rihanna has more chart-topping singles, yet Swift has more Number 1 albums.
It could be said that Rihanna has been consistently popular for longer, hence more Number 1 singles. Two of Swift's songs, "Shake It Off" and "Blank Space", however, outperformed Rihanna's biggest single, "Love the Way You Lie".
Social Media
Another metric for judging who is more popular is social media followers, with both artists enjoying large followings on the major websites.
Rihanna has been far more active on Instagram than Swift, having posted more than 4500 times, compared to Swift's 450. In spite of this, Swift has a far larger follower count.
Rihanna's Instagram, @badgirlriri, has 87 million followers, while Swift's, @taylorswift, has 140 million. Both singers are among the most-followed people on Instagram.
On Twitter, however, Rihanna comes out on top, despite joining the site almost a year later than Swift. Her page, @rihanna, has more than 99 million followers, while Swift's, @taylorswift13, has over 87 million.
Their YouTube subscriber numbers are quite similar, with Rihanna followed by about 35 million and Swift followed by 40 million.
It isn't immediately obvious why Rihanna would be ahead of Swift on Twitter, yet behind on Instagram and YouTube. One possible explanation is that Rihanna became a bigger mainstream star earlier than Swift, who exploded in popularity after transitioning from country to pop.
Twitter was, at one point, more popular than Instagram, but these roles have reversed in recent years. It's possible that Swift and Instagram have both become more popular in recent years, hence the follower ratio between the two.
Whatever the case, both Rihanna and Taylor Swift are hugely popular on social media, as they are in society as a whole. Both can claim to be among the most-followed people on the internet and both have numerous Number 1 singles and albums.
While one of the two might be more popular on certain sites or with their fanbases, their followers are measured in many tens of millions, and maybe far more than that.