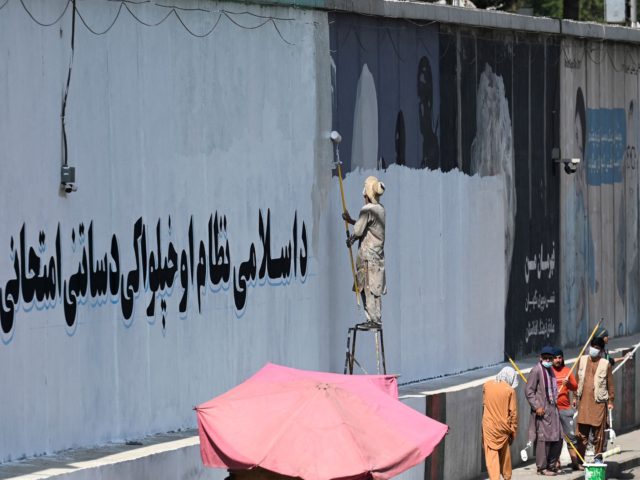 By JACOB BLISS – 8 Sep 2021 – for Breitbart.news
Taliban terrorists in Kabul have started painting over murals that adorn the capital's streets, including one of George Floyd, with "victory slogans" applauding the establishment of their Islamic Caliphate.
The Guardian reported the jihadist organization started to replace the street art with pictures of their flags and other Islamic slogans as they reimpose their strict vision of how Afghanistan should be in the future.
"Artlords," according to the report, were a group of creative people in the city that painted the murals. The groups spent the last eight years painting their murals in the city, over walls and blast barriers up until the Taliban terrorists took the city over.