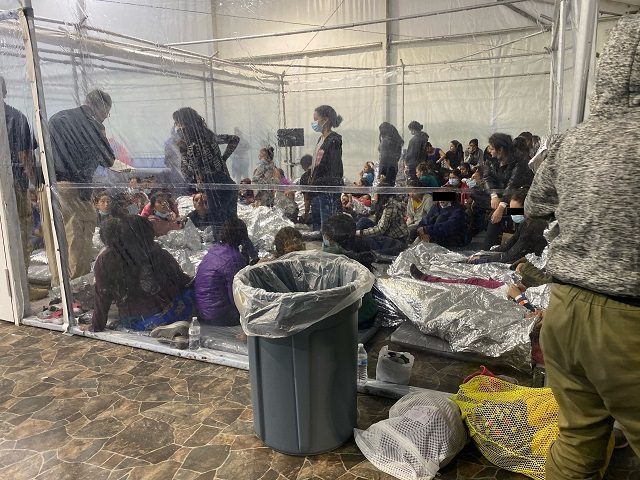 By Bob Price 22 Mar 2021 – for Breitbart.news
My cmnt: Our democrat-run media and the democratic party are so wicked. They constantly accused President Trump of 'putting kids in cages' while the truth was he took very good care of the few that came over illegally. Whereas both Obama and O'Biden have created and sustained actually deplorable holding cells for tens of thousands they both invited and encouraged to invade our country.
U.S. Representative Henry Cuellar (D-TX) released a series of leaked photos to Axios showing the deplorable, overcrowded conditions of migrant children being held in South Texas. A short time later, James O'Keefe released additional disturbing photos depicting children having to sleep on floor mats in overcrowded facilities which were rapidly opened amid a worsening humanitarian crisis.
Congressman Cuellar, who lives along the Texas border with Mexico, told Axios these unaccompanied migrant children are living in eight "pods" designed to hold up to 260 people. However, Border Patrol officials are actually holding more than 400 unaccompanied male minors in the spaces, the Texas congressman said.
The Biden Administration has not allowed news media or Members of Congress to photograph the conditions under which these migrant children are being held.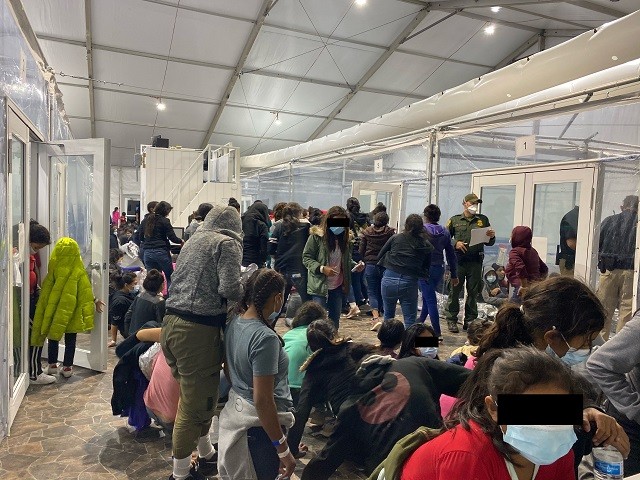 Cuellar recently visited the facility, but did not take the photos. He said the images were captured over the past weekend.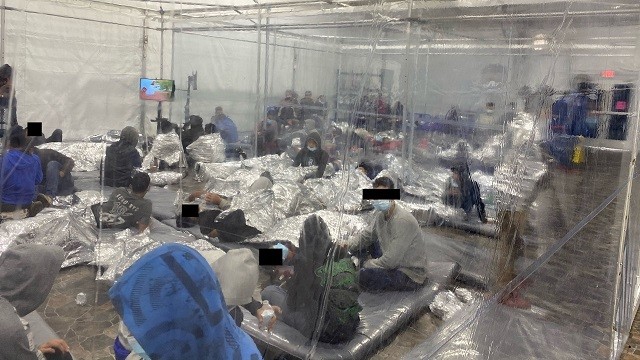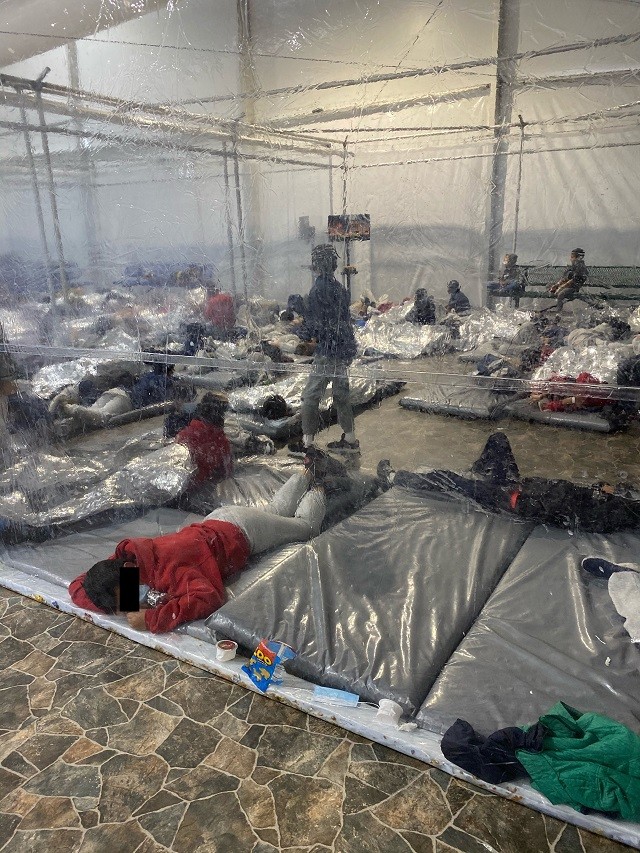 Project Veritas' James O'Keefe released additional photographs and video leaked from inside Border Patrol facilities where up to 3,000 unaccompanied migrant minors are being held — often well beyond the 72-hour legal holding limit for minors.
These photos were taken within the last few days. There are eight pods with eight cells each in the facility. At any given moment there are an average of 3,000 people in custody here. The illegal immigrants are separated by age or physical size depending on room. pic.twitter.com/kFmZgTG2Iv

— James O'Keefe (@JamesOKeefeIII) March 22, 2021
Why did Project Veritas have to do your job @PressSec? Did the public not have a right to know? #BidenBorderCrisis pic.twitter.com/mXQM6YbttJ

— James O'Keefe (@JamesOKeefeIII) March 22, 2021
During the Obama/Biden administration in June 2014, Breitbart Texas' Brandon Darby released leaked photos showing the deplorable conditions where children were being locked in jail cells — often packed shoulder-to-shoulder. The following photos are from that 2014 Breitbart Texas article.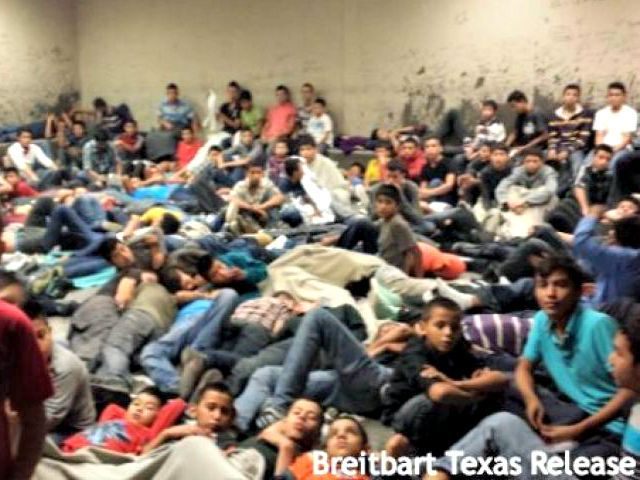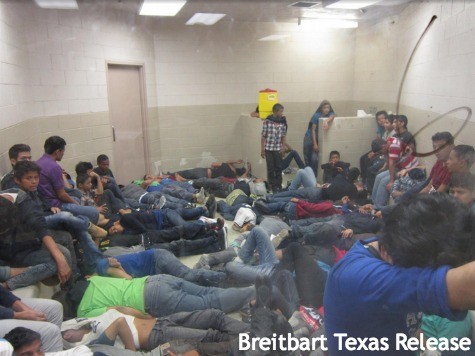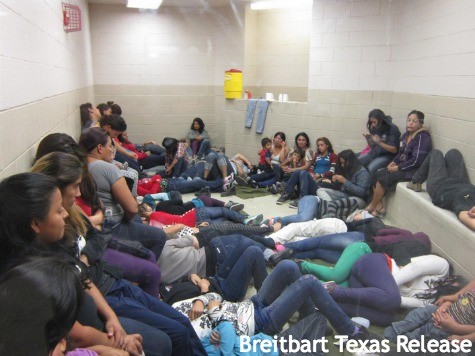 Unaccompanied minors June 2014
Unaccompanied minors June 2014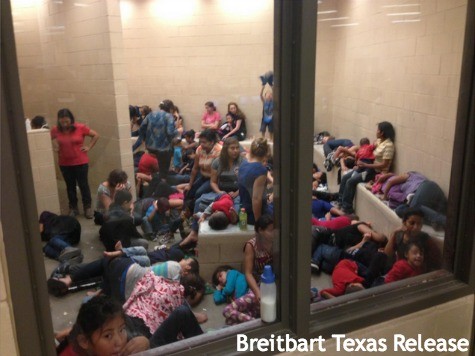 Unaccompanied minors June 2014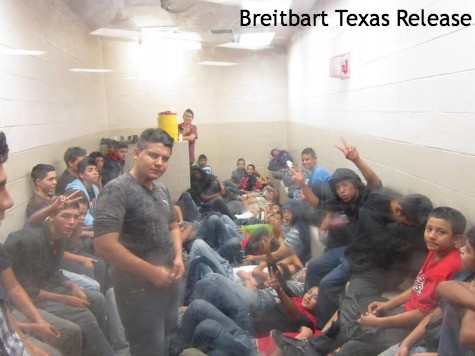 Unaccompanied minors June 2014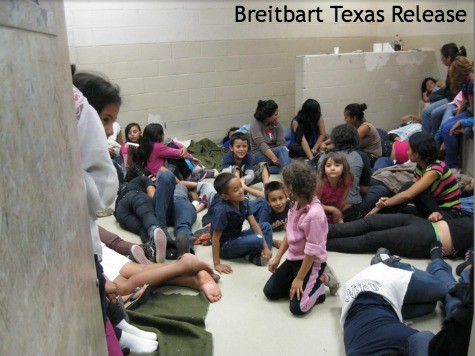 Unaccompanied minors June 2014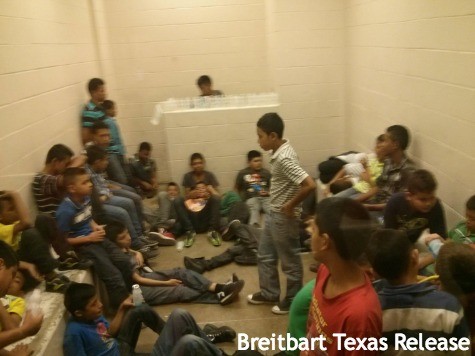 Unaccompanied minors June 2014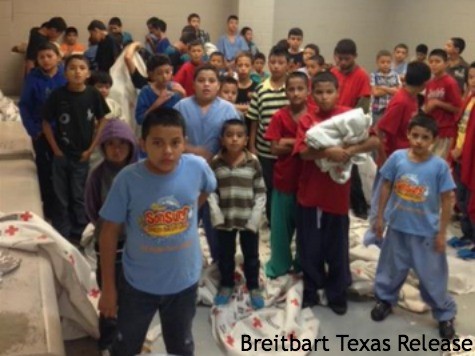 Unaccompanied minors June 2014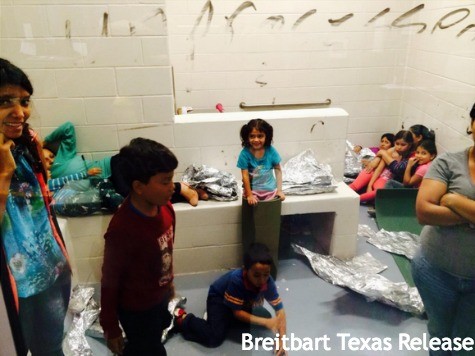 Unaccompanied minors June 2014
Readers' comments:
Yep, they're in cages, and very crowded cages at that!
No comment from the Bidet White House?
News blackout. The left remains perfect.
Will someone get AOC on a plane so she can cry outside the cages? You know she could not care less about the reality of what is happening now. Besides she couldn't stand the stink of that place!
Lock Her Up! Build The Wall!
It might be more appropriate if she cried while INSIDE the cages.
where're all the liberal screamers?? ,, "KIDS IN CAGES"
the "KIDS IN CAGES" had it better ,,, well liberal swine ,, where are the tears now?/
(nothing to see here, there is NO crisis) right?
Biden voters are personally responsible for child genocide!
#Arrest46
#DemsAreNazis
#CommunistDemsKillChildren
Nice hashtags!
#DemsAreChildSexTraffickers
#DemsSupportChildRapists
#DemsLoveMS13
#DemsCageChildren
#DemsAreDrugPushers
#DemsPimpChildren
#Demslovesodomy
#Demslovepedophiles
#Demslovekillingunbornchildren
You could sum it up in one hashtag.
#DEMSAREEVIL
The first one made me laugh.
Let's add
#DemsLoveBestiality (that's probably coming..)
#DemsLoveInfanticide
#DemsLoveHumanSacrifice
#DemsAreCertifiable (look it up in the Urban Dictionary)
This is just the start. In the next 4 years between 50 – 60 million foreign nationals will flood the border. On top of that the 35 – 40 million already here will be given citizenship with all parties getting all the benefits they apply for. The average American will have to work until 70 if they live that long for their meager SS check. Yes America is finished due to a stolen election.