Vanity Fair has the exclusive peek inside.

By Delia Cai
May 2, 2023
My cmnt: AOC could not beg, borrow or steal her way into this year's event for the very wealthy with or without her infamous "Tax the Rich" gown. See my posts here and here and here.
My cmnt: No one who attends this gala is allowed to smile nor act as if he or she were having fun. No, they are simply bored and wish they did not have to dress up in $100,000 gowns to hobnob with other mega wealthy liberals as mere firsts among equals.
All the world's a stage—and even for us normies, reality's now kind of just one big movie set—but let the monumental extravaganza that is the Met Gala remind us each year how the true professionals in image production get it done. Early Monday evening at Cartier's second annual pre-party at The Carlyle, half a dozenish superstars swanned through the notoriously soft-lit Bemelmans Bar to partake in the precise, near militaristic movements required to square away not a few diamonds' worth of content in 60 short minutes.
At the grand piano, Emily in Paris star Lily Collins smized atop a bouffant of black tulle that was besequinned with "Karl" on the train—a flourish paying tribute to Lagerfeld, the night's thematic honoree, that Collins said designer Vera Wang surprised her with at their last fitting. Meanwhile, at the keys, the record producer Finneas looked both dapper and a little dubious about possibly infringing upon Earl Rose's turf: "I feel very self-conscious playing anything at all in front of you," the 25-year-old told the famed Bemelmans piano bench regular.
Also in attendance: Billie Eilish, sporting a custom Simone Rocha gown and sheer black opera gloves that might well extend the mesh trend's lifespan for at least a few more seasons, who greeted the O'Connell siblings' most recent collaborator (and Euphoria score mastermind) Labrinth. The latter wore a Valentino-red suit with a matching harness and leather gloves; "Nice spot," he murmured as he glanced around the room, unruffled by his gala newbie status: "I just feel like I'm part of the spectacle." Per last year, the Miu Miu-ified "Miss Internet" Emma Chamberlain left on the early side for hosting duties, though ahead of the night, she'd admitted, "I think this will be the first year that I truly have fun without any anxiety."
Modern-day Tinkerbell Yara Shahidi was outfitted in a pearly corset pulled from the Jean Paul Gaultier archives and seemed likewise rather chillaxed about the whole evening ("This is my most well-paced Met yet!"). International idol Jackson Wang rocked a drum major-y all-black Louis Vuitton ensemble; the actor Amanda Seyfried leaned into the necklace-as-dress energy of her metallic Oscar de la Renta getup and her disco-worthy blowout: "Very Chloé, very '70s," she explained, in keeping with her favorite era of Lagerfeld's work. "He's so deeply designed himself into the fabric of fashion," Seyfried mused of the late icon. "It's a legacy that makes him feel like he's always present."
Platters of quail eggs and daintily cross-sectioned pigs in a blanket circulated, but mostly for ambiance: The true task of the night was partaking in a carefully choreographed dance in and around all of the various photo and video shoots unfolding across the bar at once without getting into the wrong frames. I counted at least one cameraman in a full-body rig, a sea of iPhones, another person's old-school camcorder, and someone's clunky Polaroid, which Collins and Shahidi attempted to operate for selfie purposes.
Then in strode master picture-taker Greg Williams, for whom the celebs all coagulated for a group portrait; Wang gave Shahidi and her towering heels a hand up onto the tiny stage. Right on time, actor Elle Fanning burst into the room, wreathed in daisies and trailing a lacy white hem not entirely unlike a bride snatched straight out of her nuptials amidst some English meadow (though really, the flower crown was an homage to the one she wore back when Lagerfeld first photographed her, then 13, for his Little Black Jacket book). A studio light loomed overhead like a giant beaming petunia.
"Let's see the jewels!" Williams encouraged. Brilliance glinted off every possible angle afforded by all the famous cheekbones and clavicles and Cartier-cut gemstones at hand. It's the kind of wattage you just can't fake.

Delia Cai
Senior Vanities Correspondent
Delia Cai is a senior Vanities correspondent at Vanity Fair, covering culture and celebrity. She joined VF after writing the "Deez Links" newsletter for five years. Delia lives in Brooklyn, and her forthcoming novel, Central Places, will be published with Ballantine Books.
Rachel Brosnahan Reveals Her Most Risqué Look at 2023 Met Gala
Rachel Brosnahan went nearly topless the 2023 Met Gala in New York on May 1. See more stars at the event, hosted by Michaela Coel, Penélope Cruz, Dua Lipa, Roger Federer and Anna Wintour.
By LINDSAY WEINBERG MAY 01, 2023 8:44 PM – Eonline.com
My cmnt: This will be my last post on the Limousine Liberal extravaganza of conspicuous consumption and lewd outfits known as the Met Gala. I personally had never heard of, seen nor known anything about this event until AOC made news for showing up – uninvited – in her (never paid for) Tax the Rich gown.
My cmnt: I'm documenting the ridiculous, over-priced clothing (or lack thereof) here for just another reference to the lives these ultra-rich, democrat hypocrites lead. Only such clueless people as shown below could fly their private jets to a global warming/climate change conference completely oblivious to their glaring stupidity, perfidy and arrogance.
Read on for more style serves from every A-lister at the 2023 Met Gala.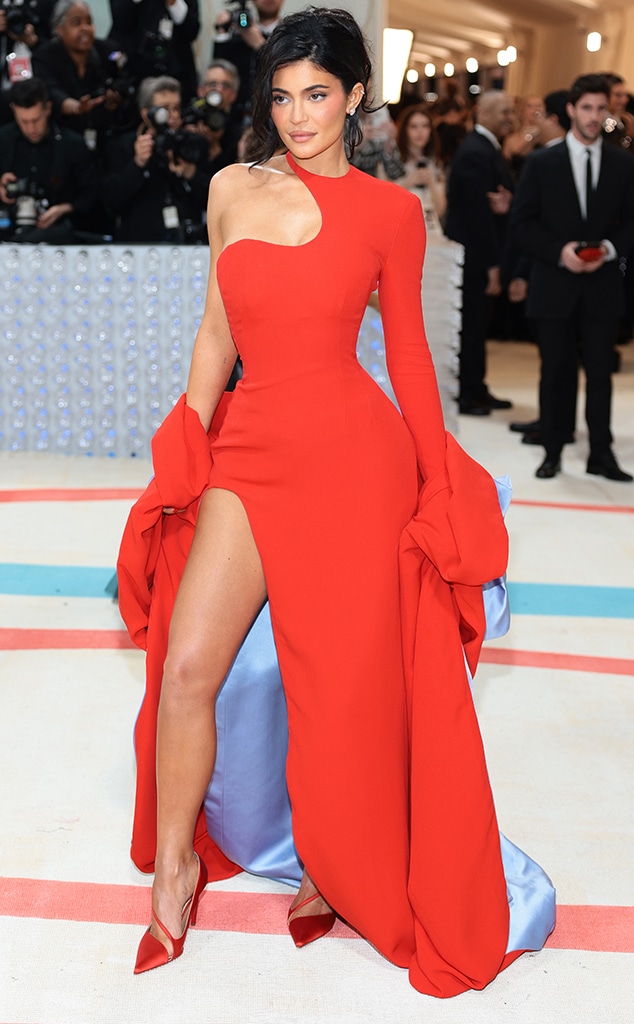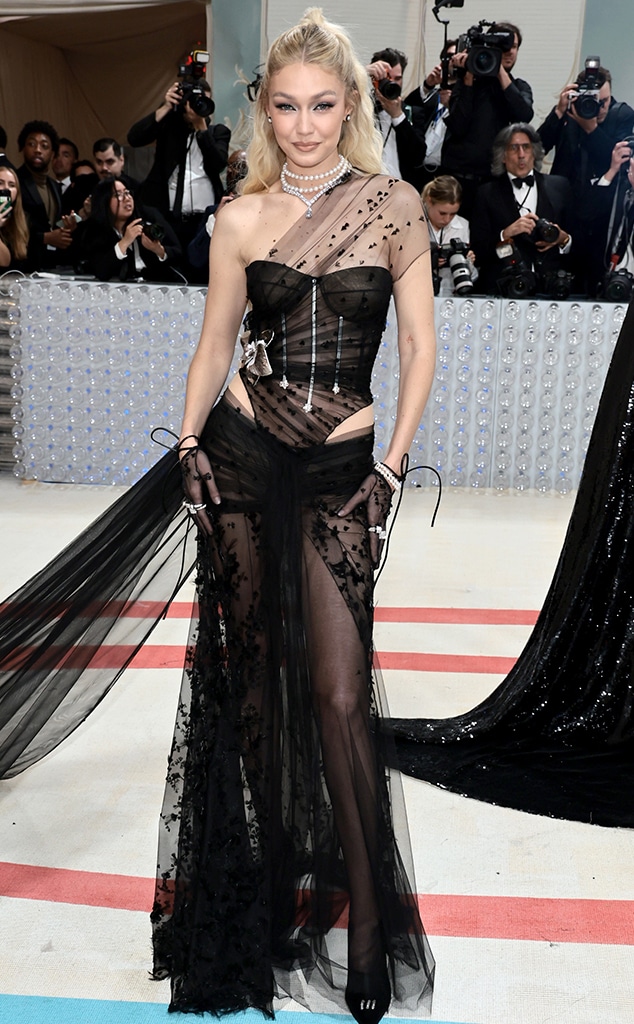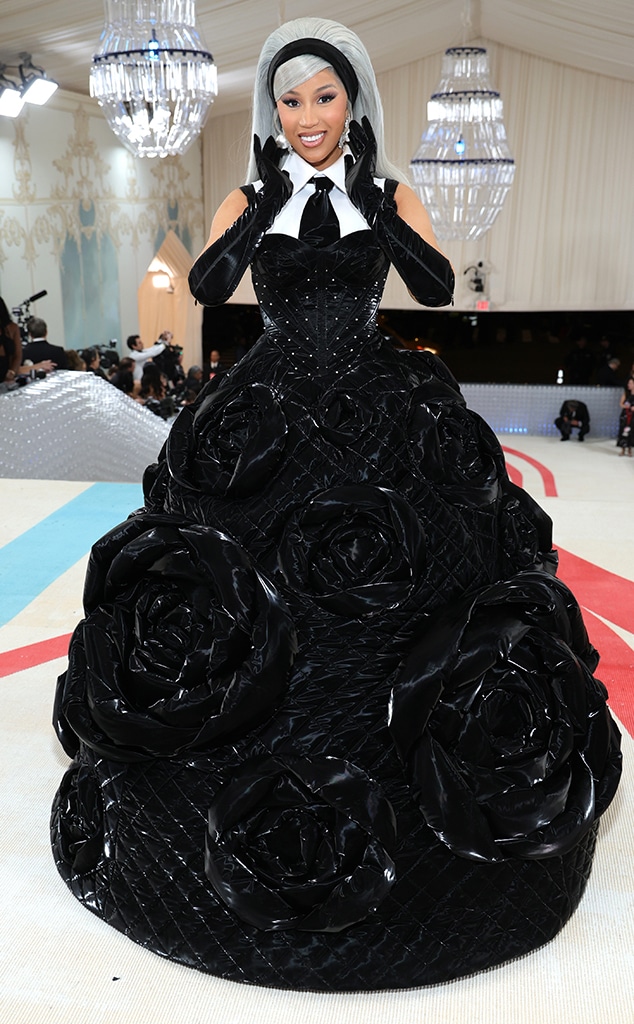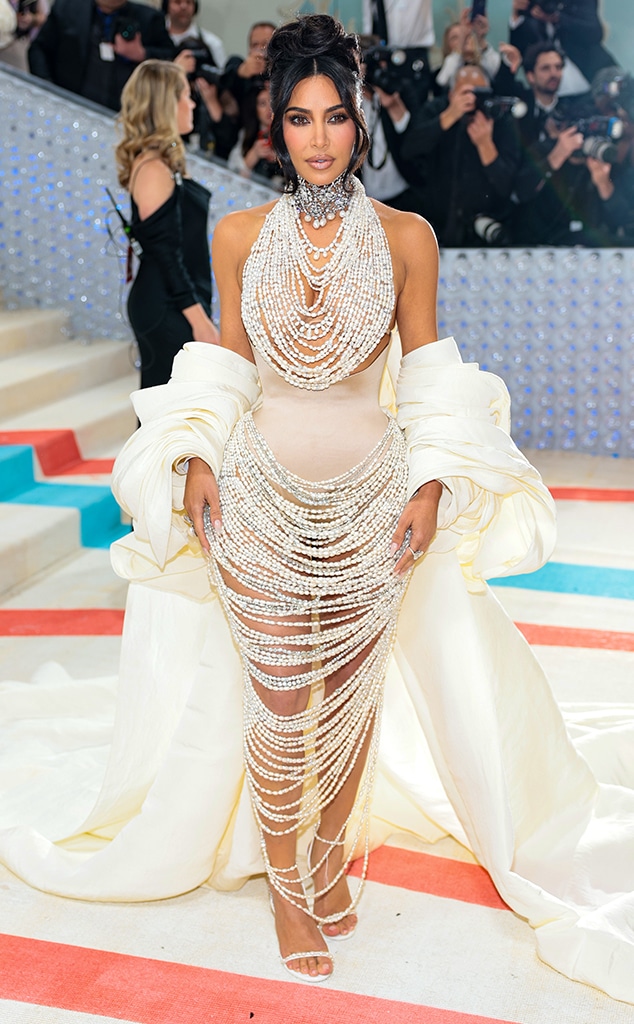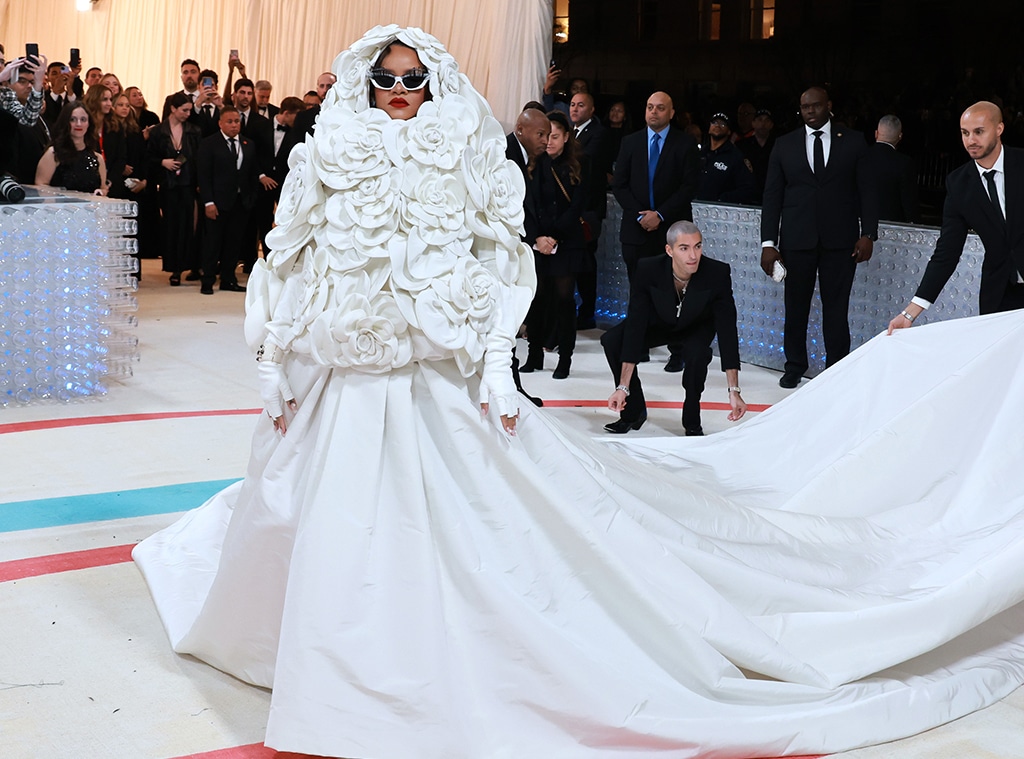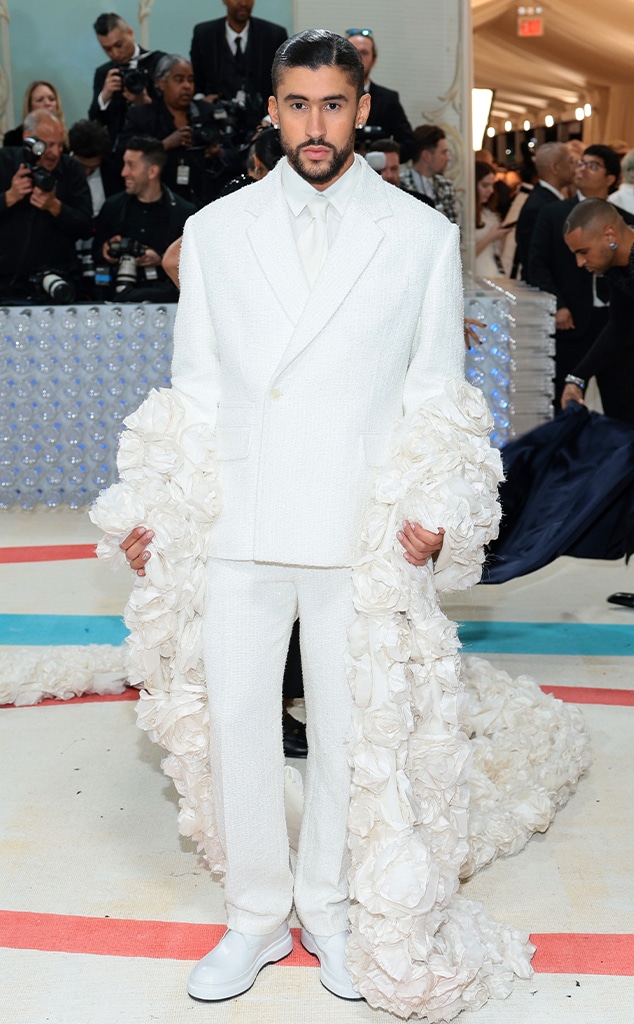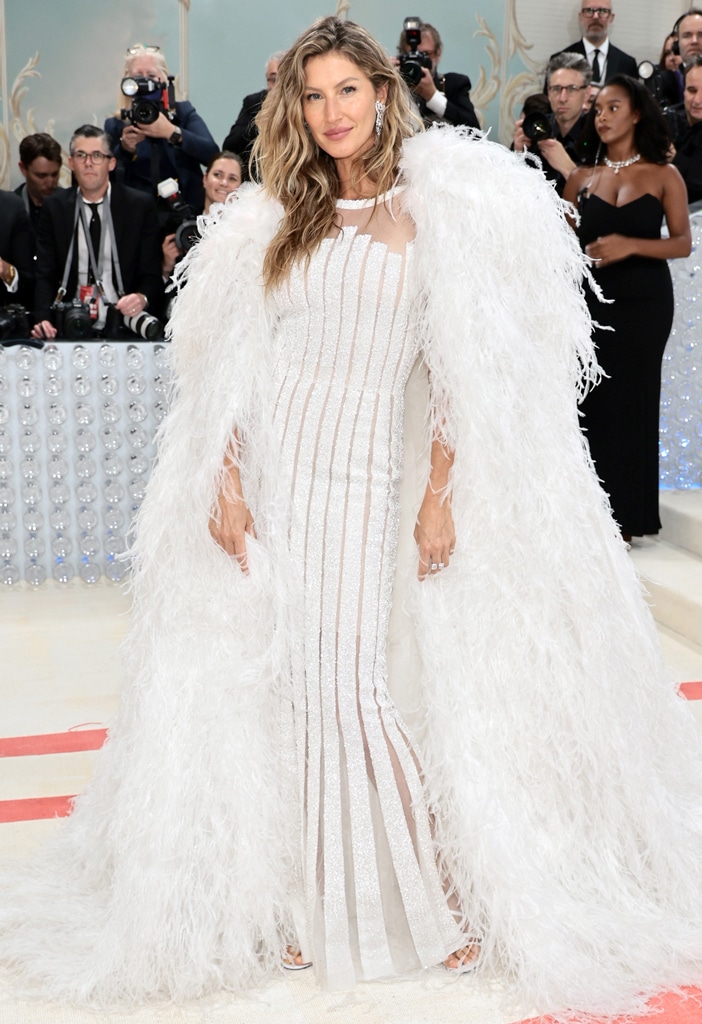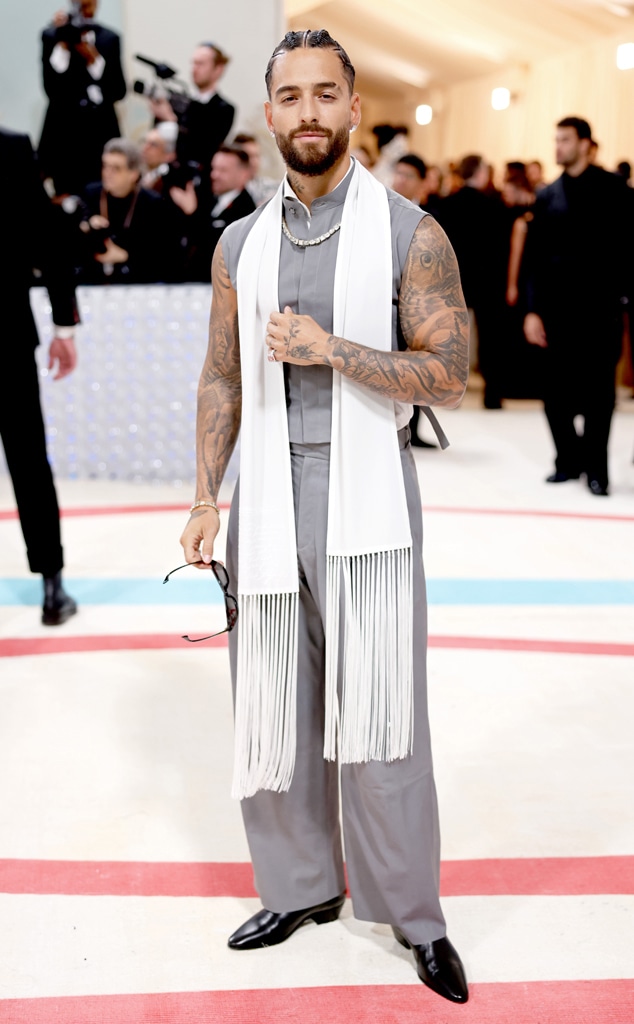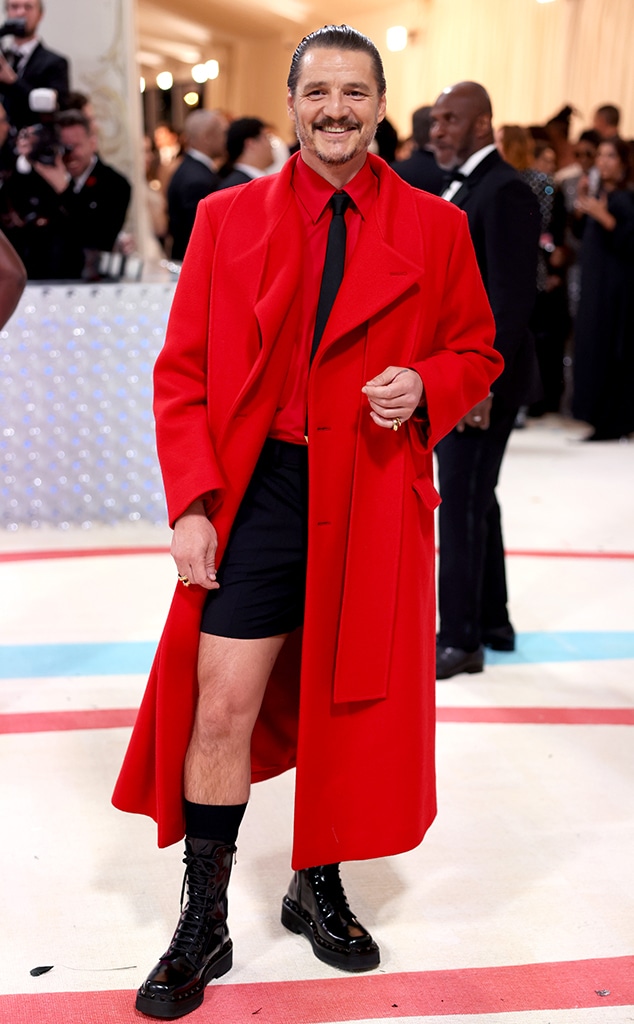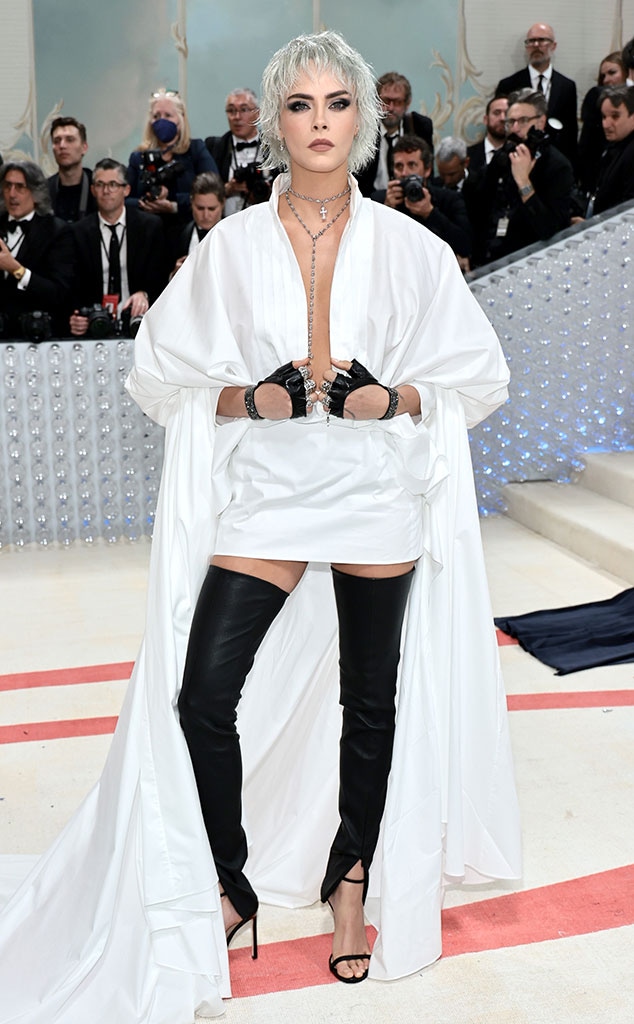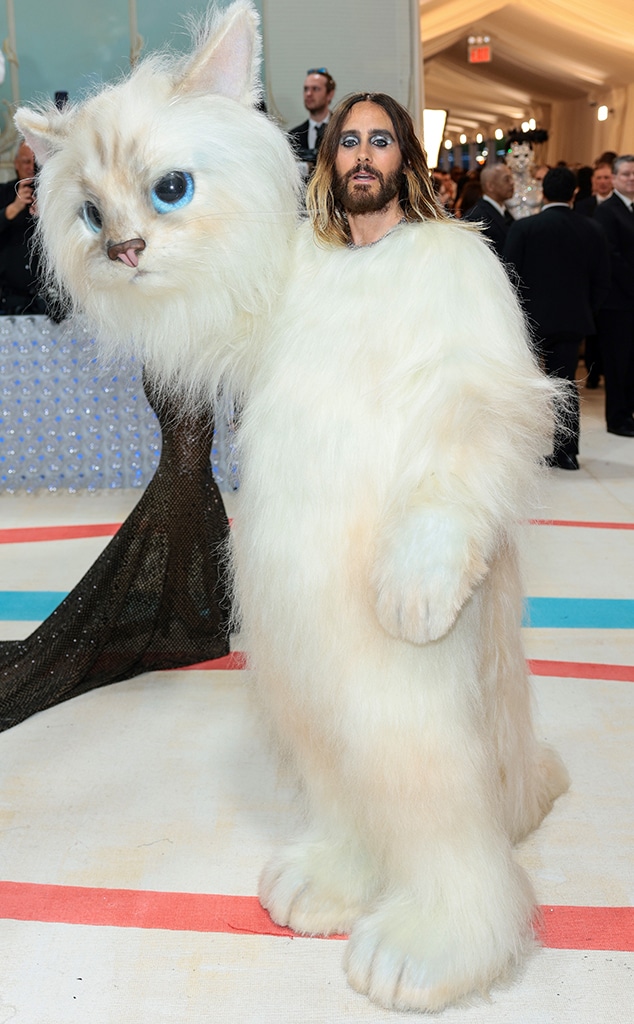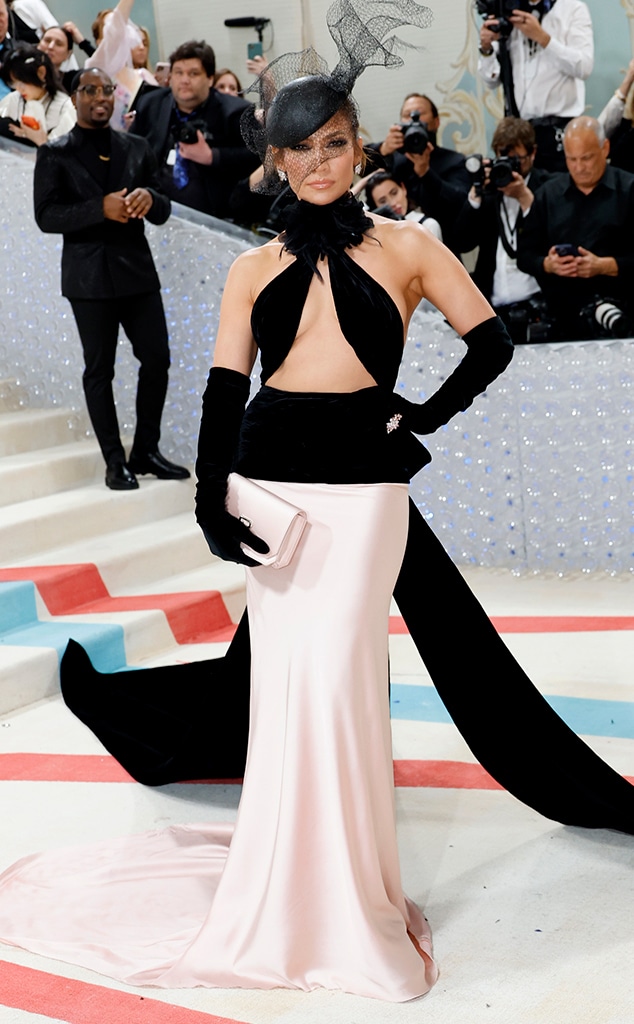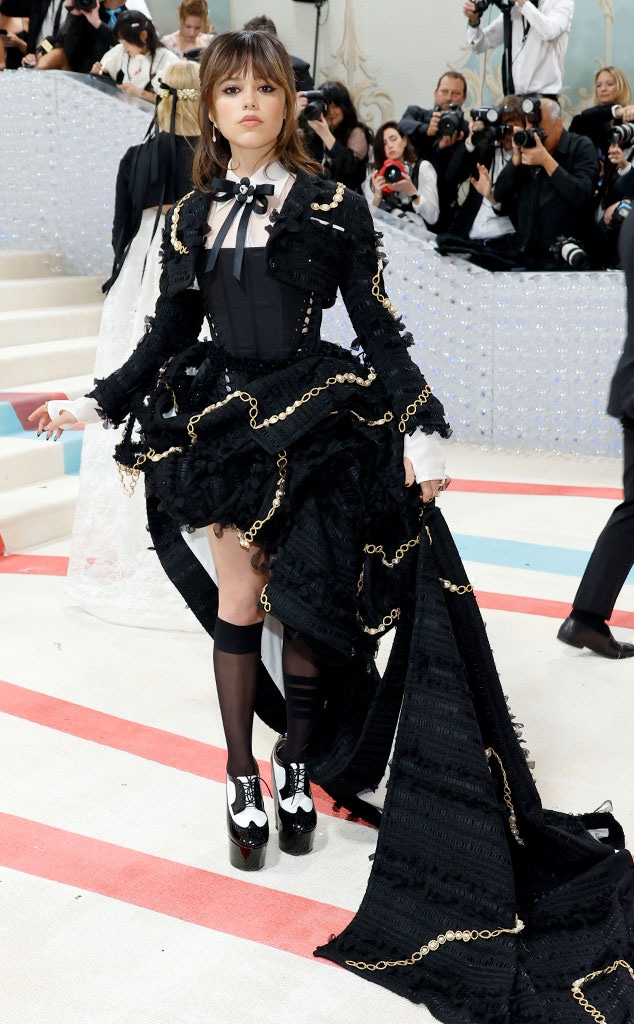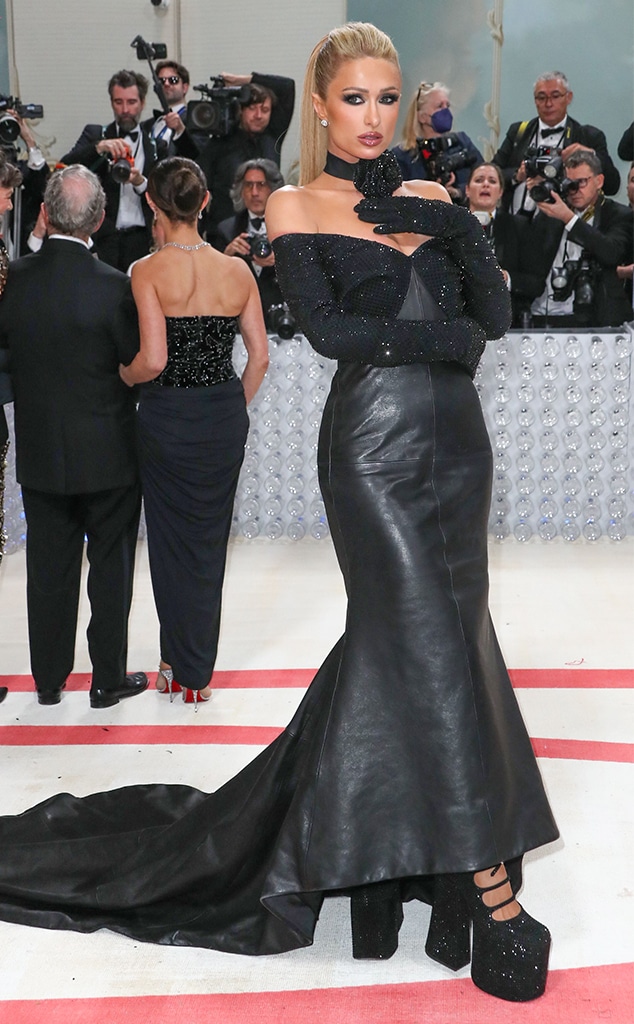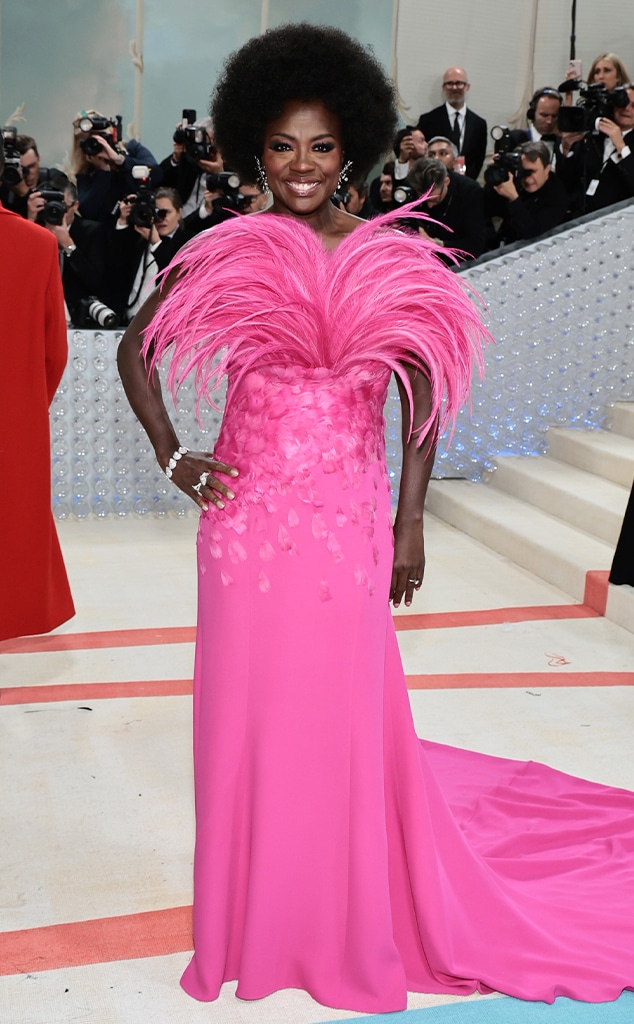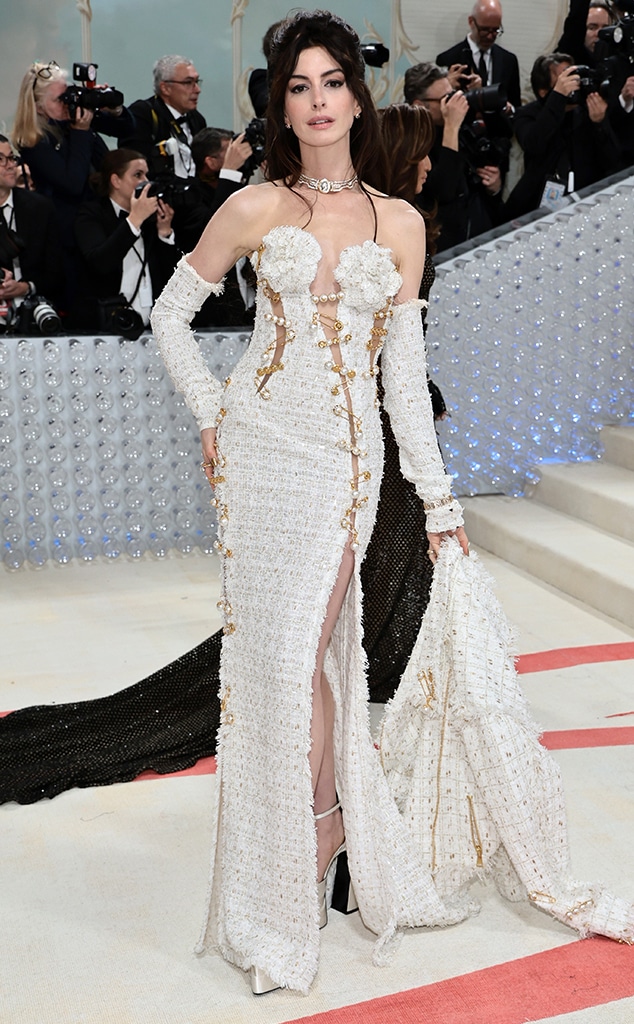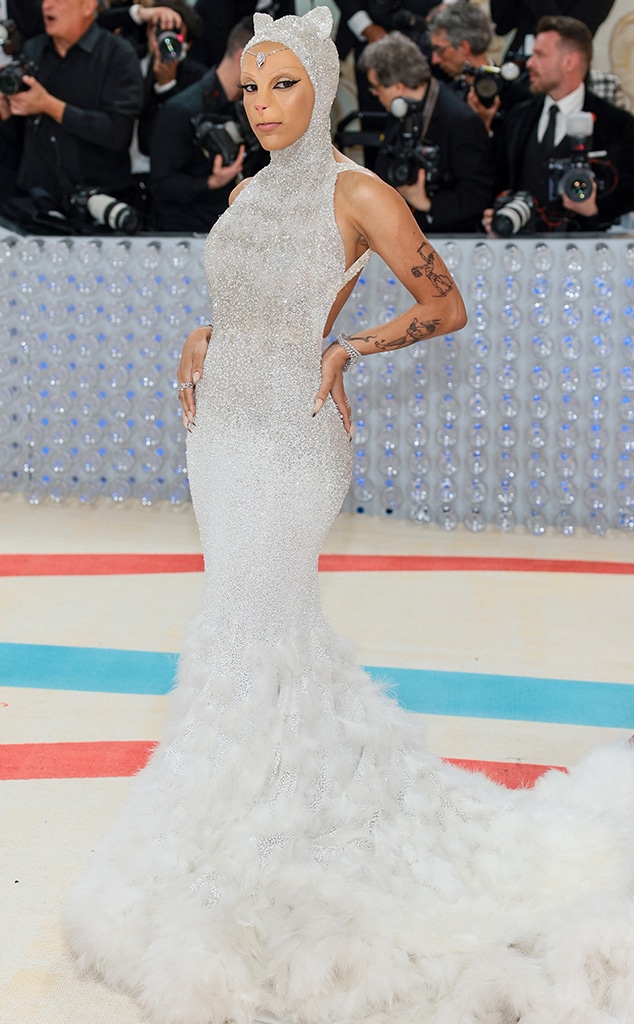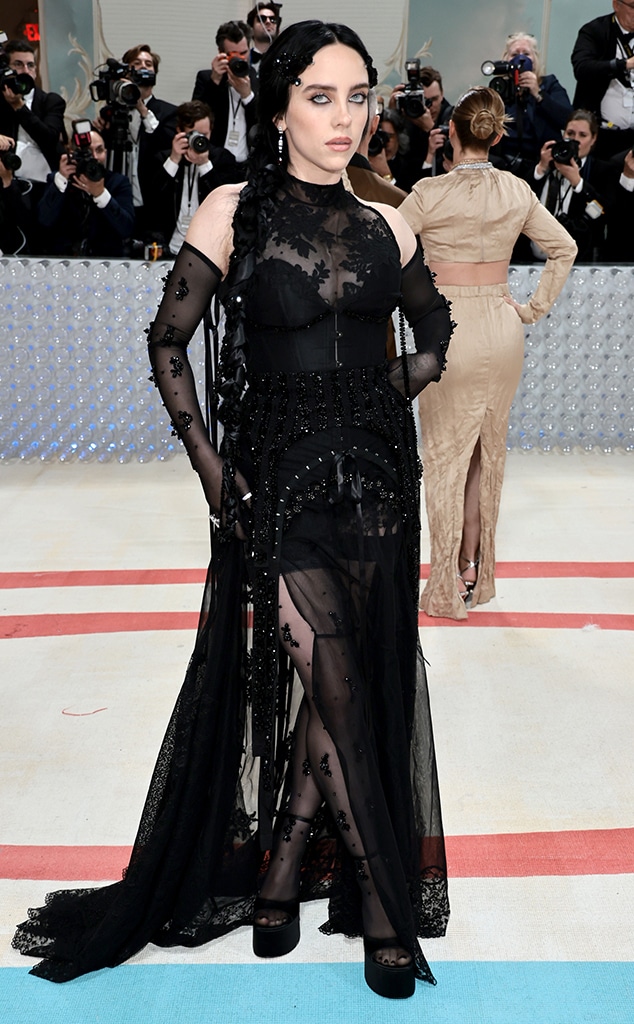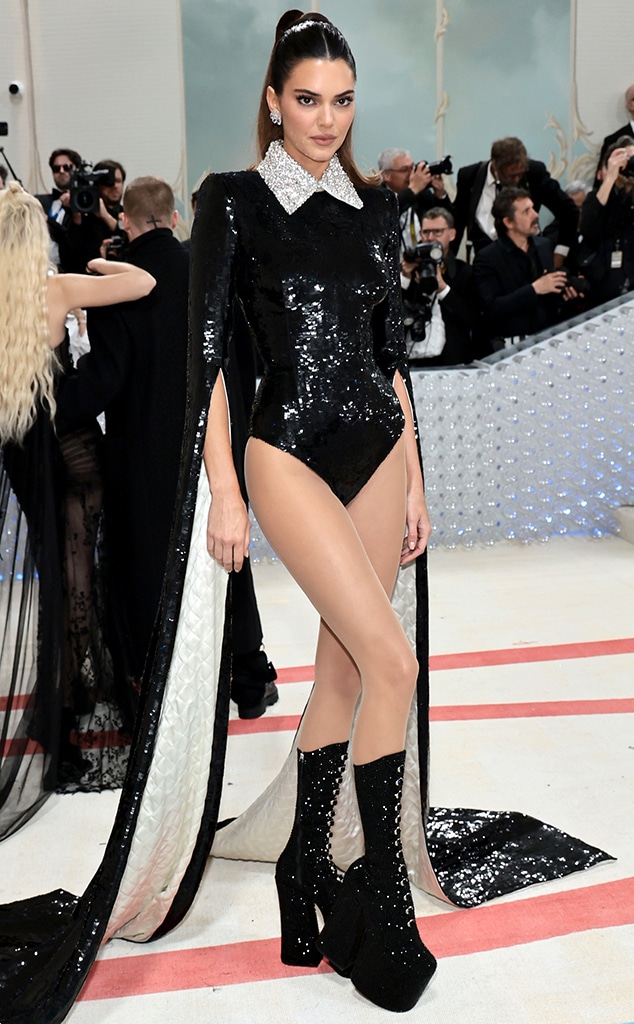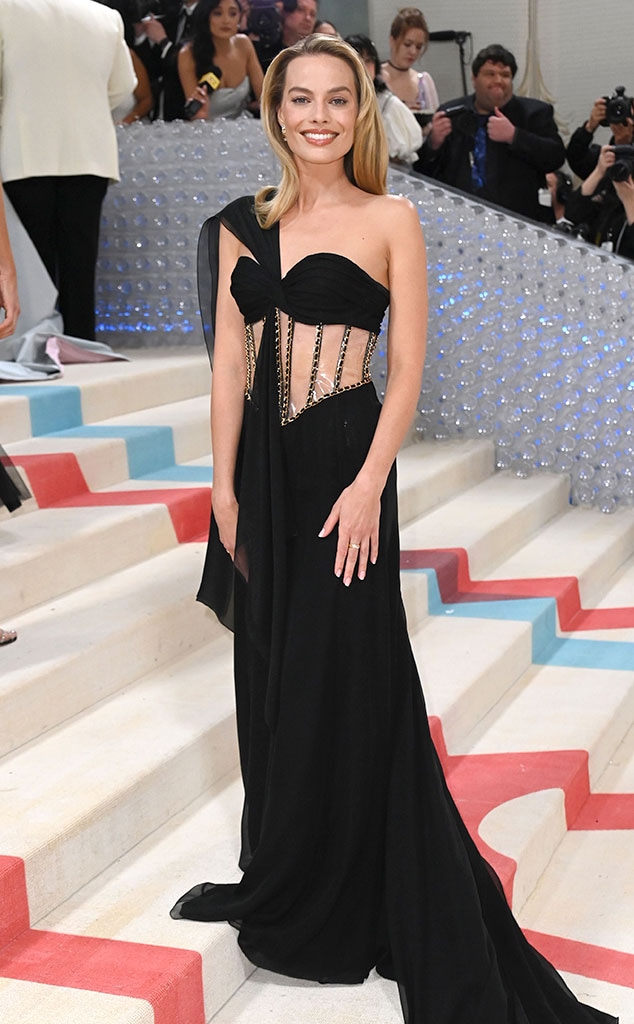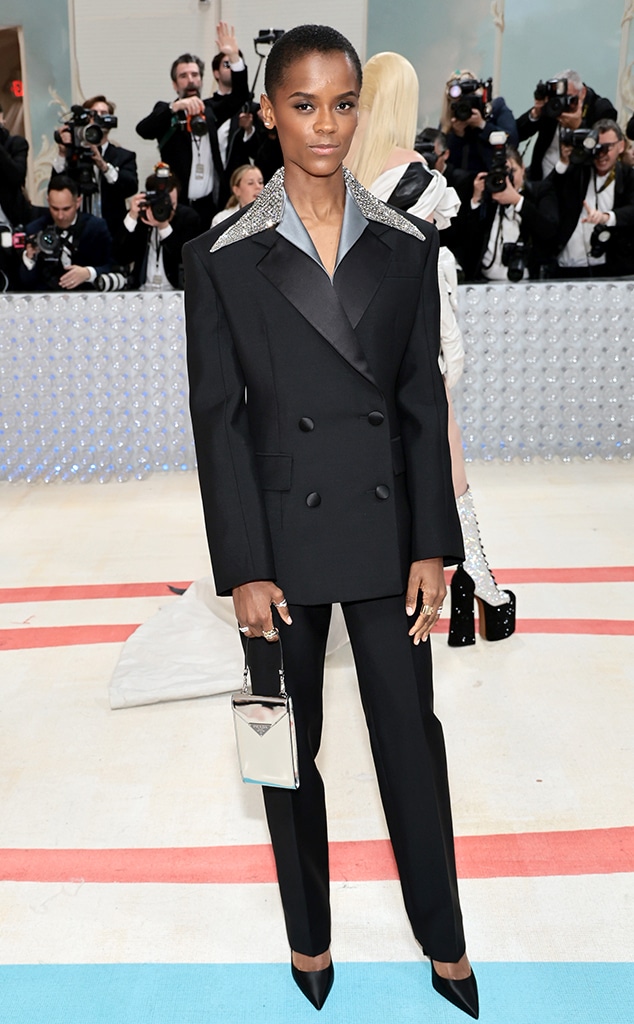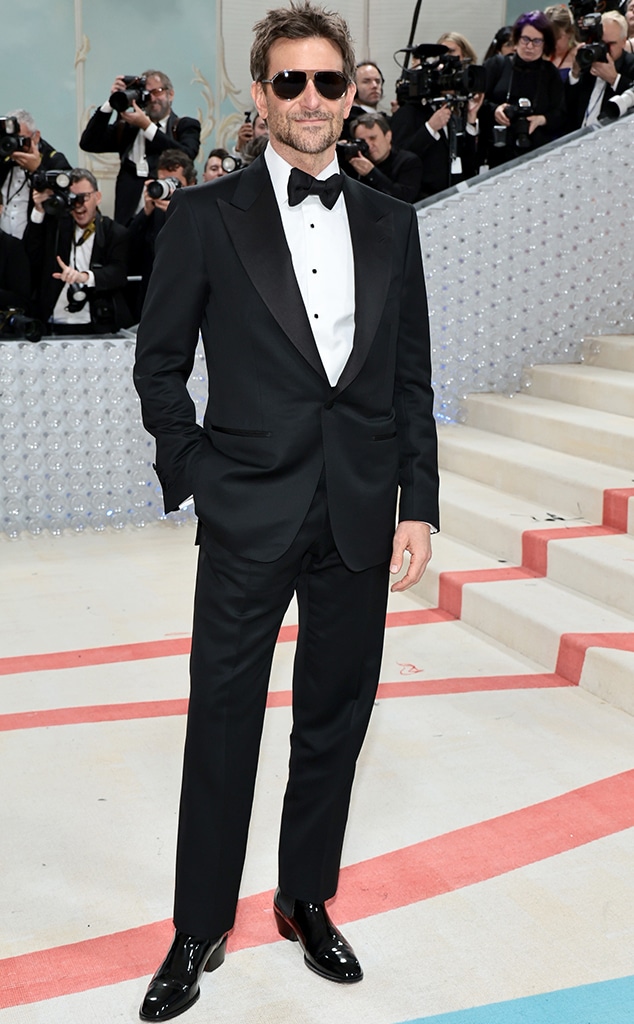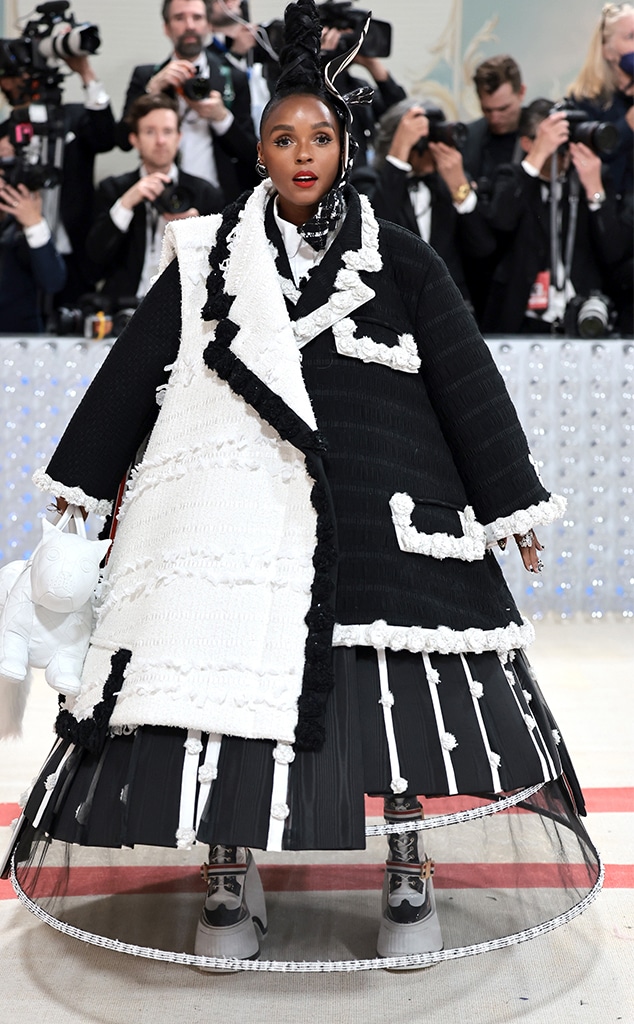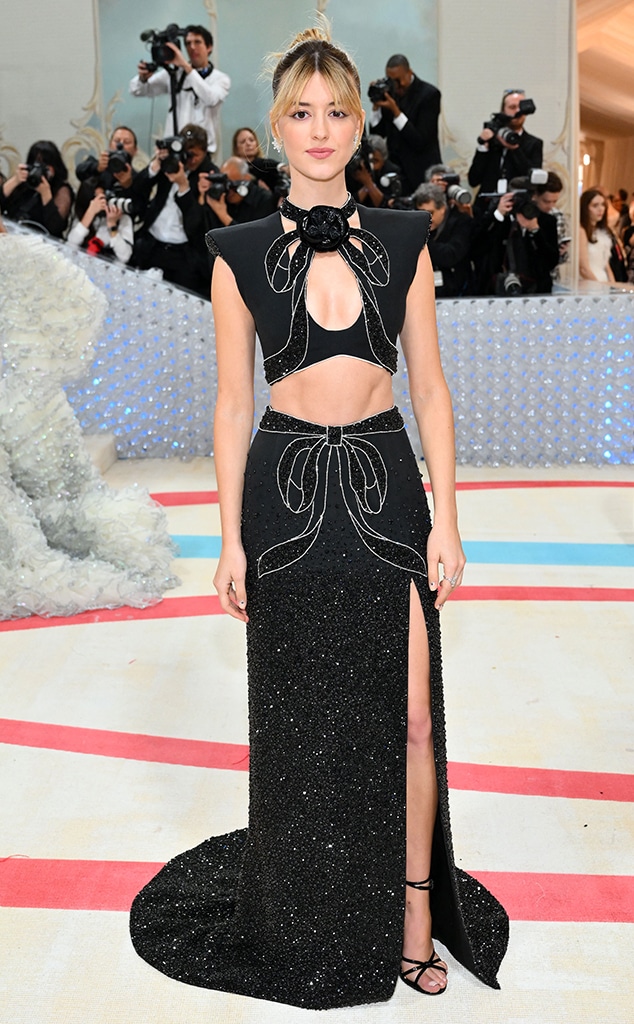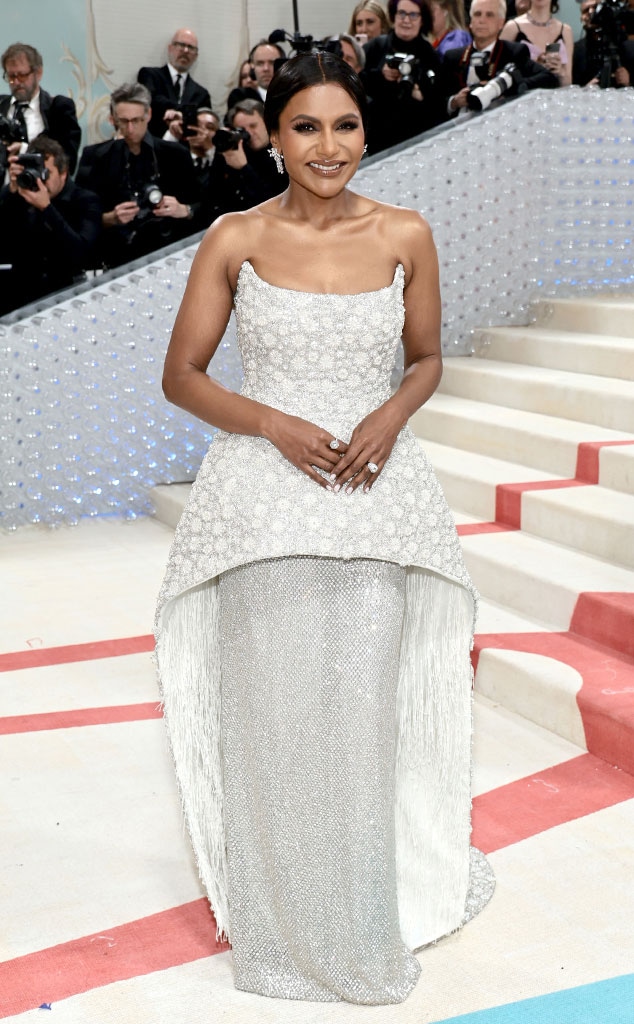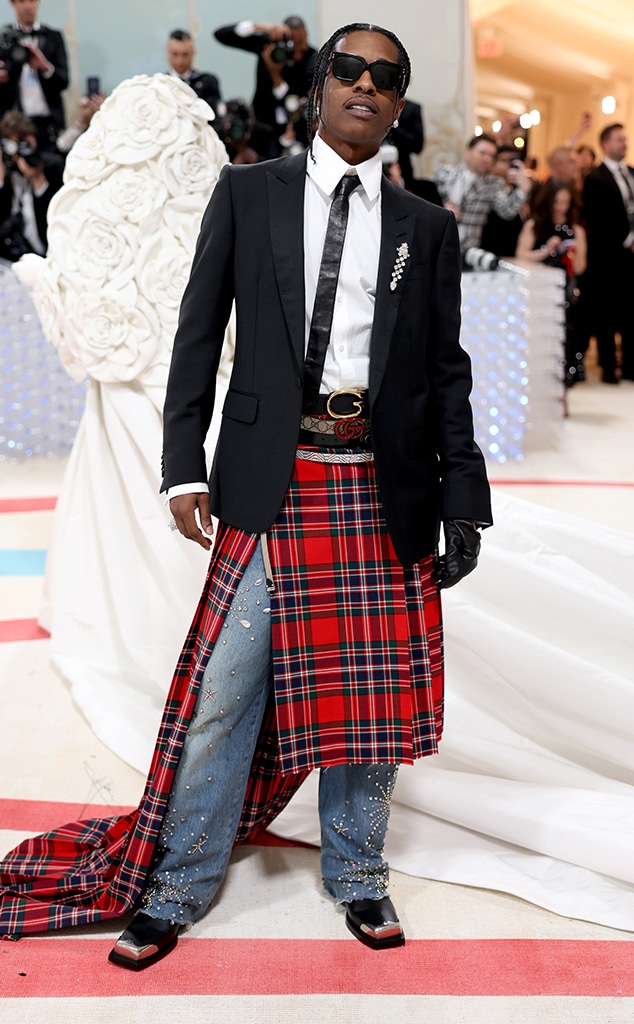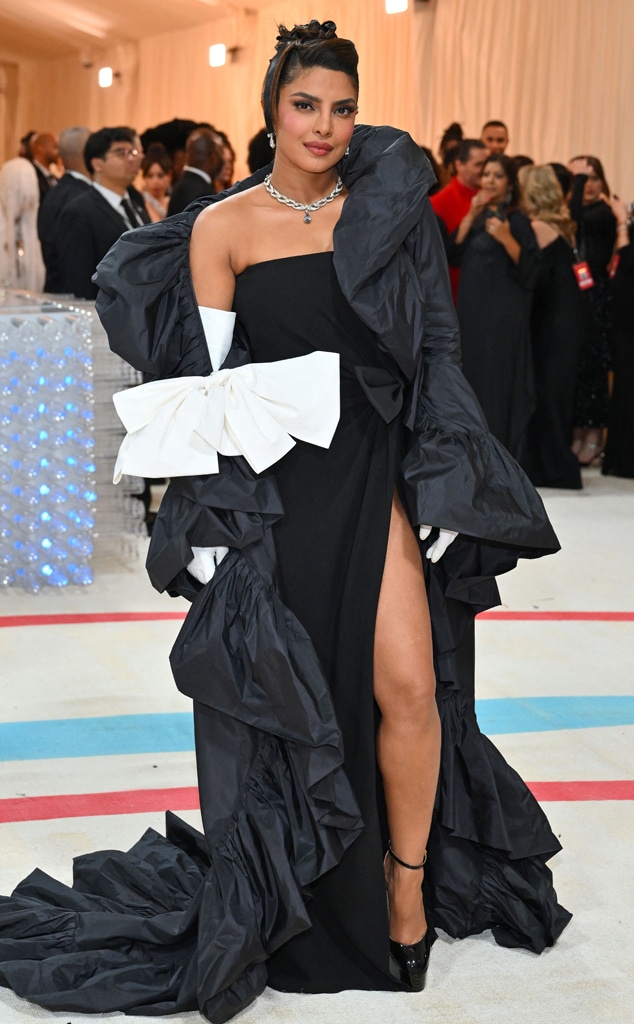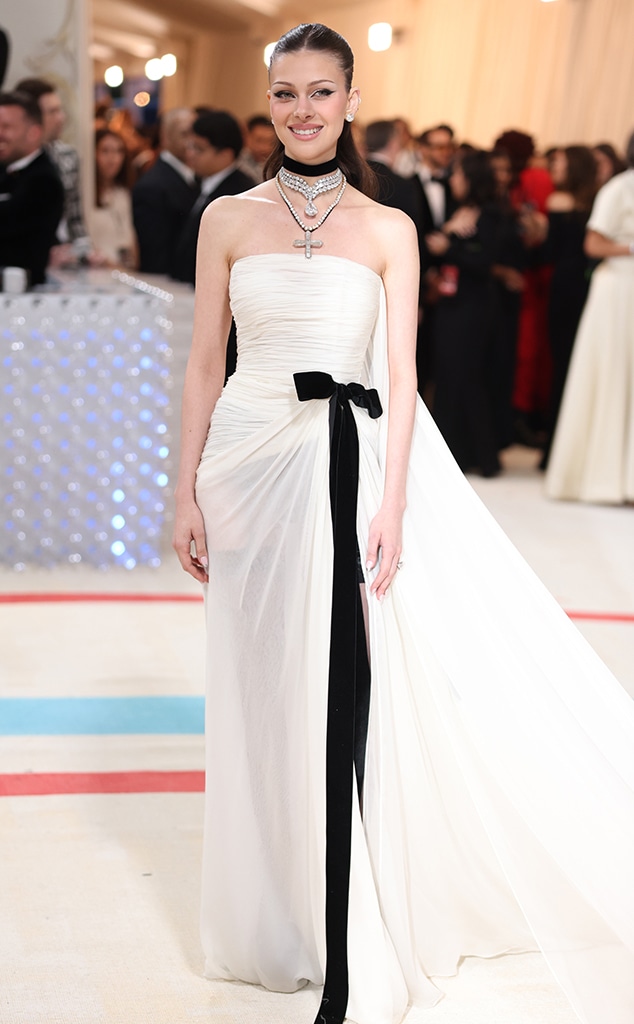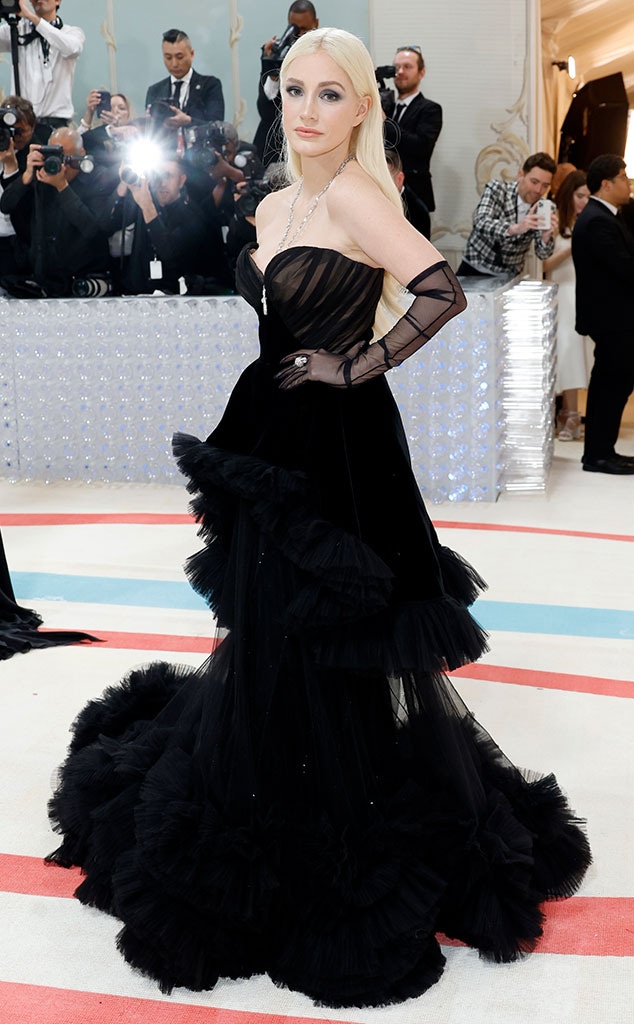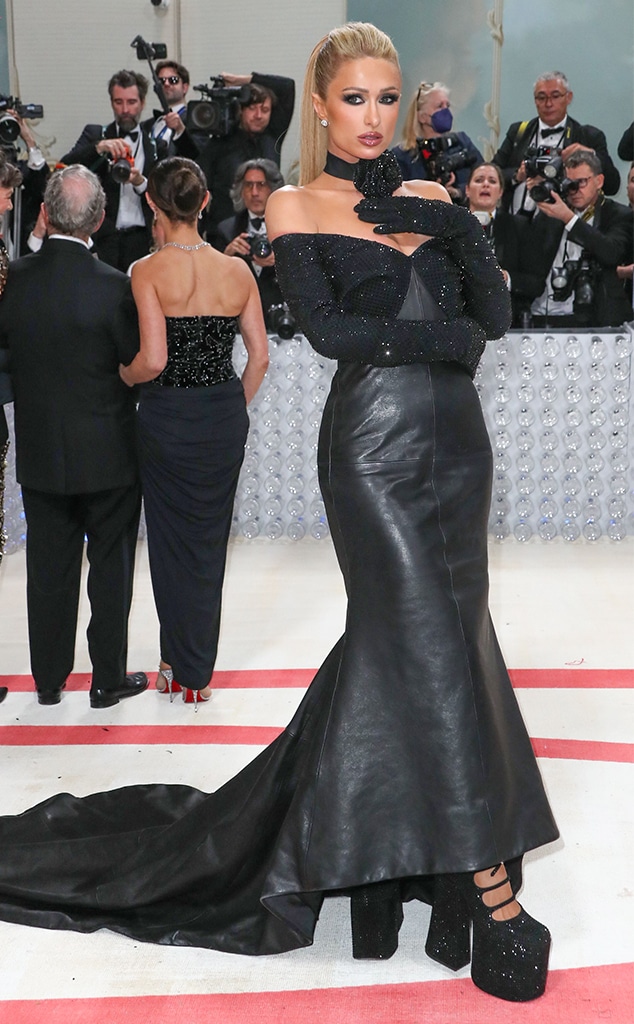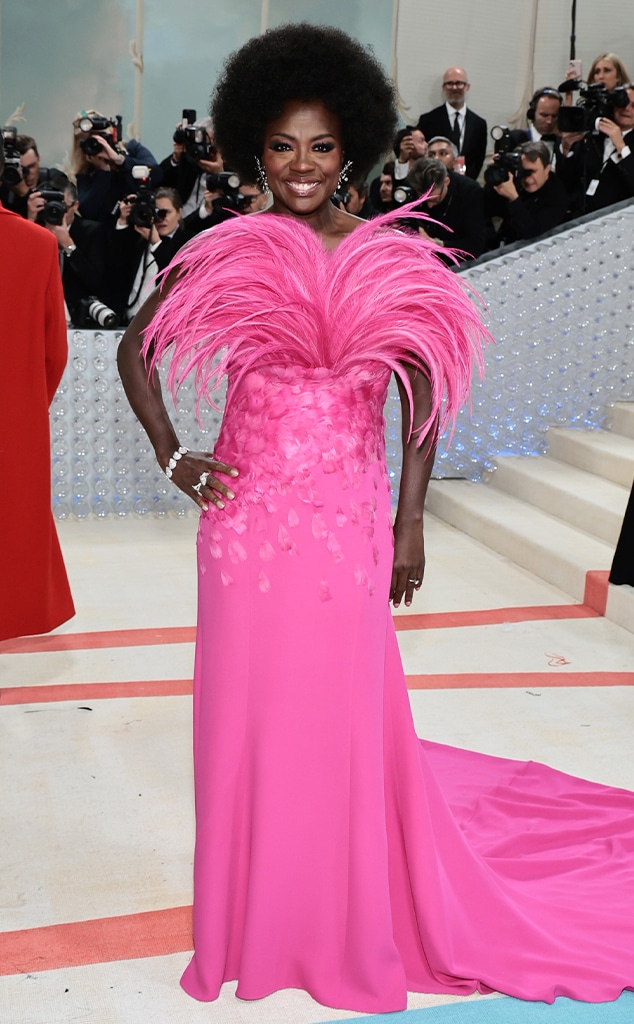 "My personal style is constantly evolving, and I enjoy pushing my own boundaries and getting out of my comfort zone when it comes to fashion," Rachel told The Hollywood Reporter in November. "Right now fashion feels like an opportunity to express different sides of myself. Tonight's look is a lot more modern than things I've been wearing, because this is a new chapter for me."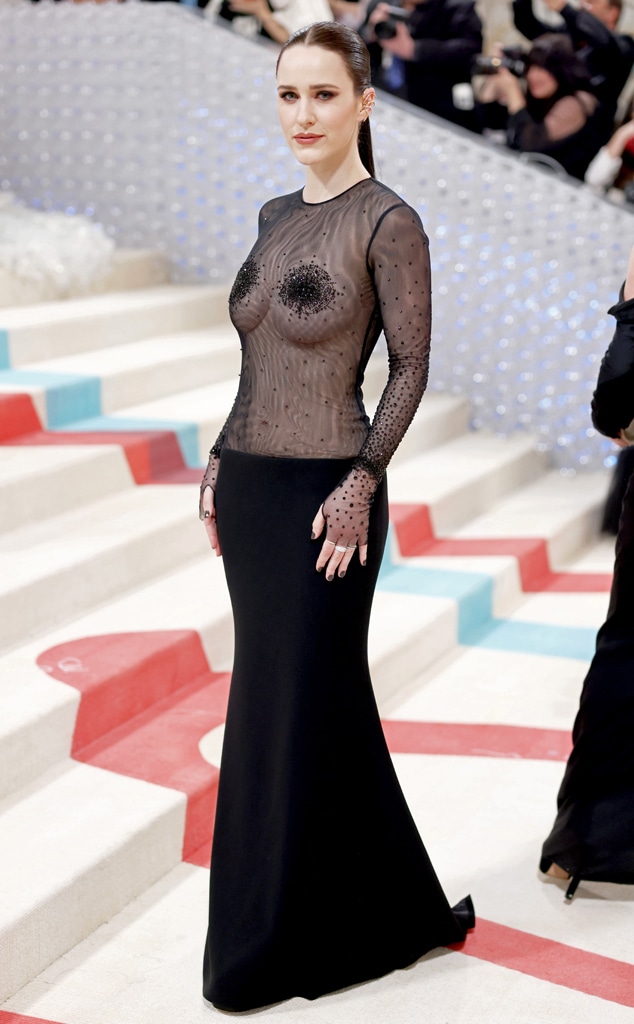 Rachel Brosnahan – John Shearer/WireImage
Evan Rachel Wood – not Rachel Brosnahan (per funny Jimmy O. Yang standup routine on Prime)