An eclectic crew made the first ascents of a 3,750-foot 5.11- X and a 1,500-foot 5.12c while collecting data to inform climate-change scientists.
AUGUST 31, 2022 – ANTHONY WALSH – for Climbing
Hazel Findlay and Alex Honnold have just returned from a busy six weeks of new routing and data-gathering in Greenland, where they climbed, among other things, the first ascent of Ingmikortilaq (3,750 feet) by its north face.
The trip began with a "very long approach" to the base of their first unclimbed objective: the Pool Wall. "We established a 1,500-foot 5.12c straight up the center which we named Two Ravens," Honnold wrote to Climbing in an email. "The wall was gneiss, which was interesting because we'd thought that it would be granite, and required a fair amount of face climbing to connect between various crack systems." Findlay (also writing via email) said Two Ravens had several loose pitches but some great ones too. "We made the route nice, with bolted belays and some bolts on the runouts. Alex and I both free climbed every pitch in a two-day push," she said.
Findlay had a standout performance on their second day, Honnold later wrote on social media, while a ripping Arctic breeze blasted the Pool Wall: "It was definitely below freezing temps, with an icy wind, and she left the portaledge to go clean a terribly rotten finger crack so that we'd be able to free it. She spent over an hour dangling in [the] freezing wind working it out and then led the pitch with no complaints. I was so glad to top rope it. And so grateful to have a strong partner who could take some of the unpleasant leads."
Honnold seconding on the Pool Wall. "It had been many years since we'd seriously climbed together," Honnold said, "[and] I'd almost forgotten just how talented [Findlay] is. But this trip was a good reminder that she's one of the best climbers in the world, particularly at the styles required by these walls: technical, adventurous, and thoughtful climbing on tricky gear." (Photo: Hazel Findlay)
Mikey Schaefer, a legendary bigwaller and filmmaker, and Aldo Kane helped establish Two Ravens by bolting, hauling, fixing lines, and, in Schaefer's case, pushing the rope higher. The French scientist Heidi Sevestre and guide Adam Kjeldsen jumared behind the team and collected rock core samples to help climate-change scientists understand what Greenland's climate looked like during the previous ice age (when those same rocks were under ice).
Findlay later remarked that her ascent of the Pool Wall was the first time she hadn't immediately done two things after climbing a big wall, "eaten a huge, quality meal and taken a long, hot shower." Indeed, the best was yet to come: after five days of ferrying equipment (including a radar to measure depth and density of the ice) across the Renland Ice Cap, they reached their main objective, the sweeping north face of Ingmikortilaq.
The north face of Ingmikortilaq."We used all-natural belays on the final wall which felt a bit extreme at times because there wasn't tons of great protection," Findlay said. (Photo: Alex Honnold)
Ingmikortilaq, like the Pool Wall, was also gneiss, but much more "broken and jumbled," Honnold said, requiring many pitches of serious, runout face climbing. "The bottom 2,000 feet were also lower angle than expected and covered in scree and loose blocks—it all made for very engaging climbing." Findlay, Honnold, Schaefer, and Kane climbed as a group for the first four days, establishing the new terrain and hauling loads, before Findlay and Honnold cast off as a pair to avoid trundling rocks onto the rest of the team. Findlay attributed most of the ascent's dangerous moments to rock or ice fall, a symptom of the three-million-year-old rock's freeze-thaw cycles.
"Ultimately, we climbed the left skyline of the tower, which we called the North East Ridge, mostly because it felt more like a mountain climb than a climbing 'route,'" Honnold said. "Hazel called it E6, in British grades, and I think that it was 5.11- X in American grades, though it defies grading to some extent because it would be almost impossible for someone to follow the exact same route."
Honnold follows high on the North East ridge. (Photo: Hazel Findlay)
The climbers had a science objective for Ingmikortilaq, too: they drilled temperature sensors into the wall so future scientists can monitor and analyze temperature change in this remote part of the world. "So much data collection is done from satellite and plane imagery," Findlay explained, "it's hard for scientists to get ground data—especially from huge walls. It was pretty cool to use our skills as climbers to collect data."
While this Greenland expedition ticked all the satisfaction boxes for Honnold (impressive walls, remote terrain, a great team, "a bunch of good books"), he acknowledged just how challenging the six weeks were at times: "It was some of the coldest rock climbing I've ever done, and some of the worst climbing conditions (rain and snow). So it's not like it was all physically comfortable. But it was worth it."
Anthony Walsh is a digital editor at Climbing.
Above Photo from 2018
Alex Honnold Leads First Climb of One of the Tallest Arctic Sea Cliffs for Science
written by Emily Morgan August 18, 2022 – for outsider.com
Above Photo by: John Sciulli / Stringer 
You would think free-climbing El Capitan's 3,000-foot rock face would be enough of a challenge for the world-renowned climber Alex Honnold. Well, think again. This time, Honnold is back for another daunting climbing challenge, and this time he's adding another thousand feet.
Alex Honnold first made our hair stand up when he free-climbed the vertical rock face at Yosemite National Park's iconic El Capitan, captured in the Oscar-winning documentary, Free Solo. Now he's back, and he's doing it for the purpose of research.
Recently, Honnold joined fellow world-class climber Hazel Findlay to film a National Geographic series for Disney+, known as "On The Edge with Alex Honnold."
Here's what we know:
Honnold and Findlay made the first known ascent of Ingmikortilaq.
It's one of the world's tallest rock faces that had never been climbed before.
The cliff face rises nearly 4,000 feet out of the water in a remote area of eastern Greenland.
After a 5-day expedition, Honnold and Findlay successfully summited the rock face on Tuesday, Aug. 16.
Before completing the summit, the team began the climb from a small vessel at the base and camped out overnight.
According to reports, they could disconnect from their ropes for the last 150 feet of the climb and walk safely to the summit.
"If we manage to climb Ingmikortilaq, it will be the biggest ascent I've ever done," Honold told"Good Morning America" before he completed the route, which also happened to be on his 37th birthday.
Honnold and his six-person team spent nearly a month on treacherous terrain before they began the climb.
Alex Honnold teams up with climate change scientists to help provide crucial research
Prior, Honnold and Findlay expertly navigated a route up the steepest and tallest section of the wall. As of Tuesday, they reached the 3,750-feet summit. It is approximately 750 feet taller than El Capitan and almost three times the height of the Empire State Building.
In preparation, the team was joined by ​​Dr. Heïdi Sevestre, a glaciologist working with the Arctic Monitoring and Assessment Program, and Adam Kjeldsen, a Greenlandic guide. Now, they have completed what might be the first proper crossing of the Renland ice cap from the Pool Wall.
During the trek, Sevestre and the team dragged a radar that took real-time measurements of the depth and density of the ice underneath them.
In addition to summiting the never-before-climbed rock face, Honnold was also motivated to make the climb due to the looming climate crisis.
According to the scientific community, they desperately need data from remote locations like Ingmikortilaq to study rising water in the area.
Through the Greenland trek alongside Honnold, Sevestre was able to measure the depth and density of ice caps. She was also able to get crucial insights into the rate of the ice melt.
Alex Honnold as a father: Switch from free solo to sport climbing possible
for ispo.com – Aug 12, 2022
10 facts about the climbing star
Alex Honnold is one of the best and most inspiring free climbers of the current generation of climbers. In June 2017, he climbed El Capitan in Yosemite Valley (USA) via the "Freerider" route without a rope or belay. Climbing this 1,000-metre wall free solo made him suddenly famous outside the climbing scene, and the documentary about it won an Oscar. But what is Alex Honnold doing now? In February 17, 2022, his wife gave birth to daughter June, and in view of Alex Honnold fatherhood, he is now thinking about switching to sport climbing. ISPO.com introduces all Alex Honnold news in ten facts.
Free climber Alex Honnold completely focused. Image credit: Theadore Hesser / The North Face
1. Switch to sport climbing as a father possible
Alex Honnold is an icon of the free solo climbing scene, but in the future the U.S. climber's focus could shift to sport climbing. The reason: On February 17, 2022, wife Sanni McCandless gave birth to daughter June. In an interview with Outside, Honnold hinted that the joys of fatherhood could also bring a reorientation.
"The biggest difference, I suspect, will have to do with how I spend my time. Having a small child seems more conducive to short bursts of intense training, which lends itself to bouldering and sport climbing", Honnold explained: "Generally, when I'm soloing a lot I'm spending tons of time outdoors on rock, which might be harder if I'm taking care of a kid. But I'm open to anything, we'll just see. Seems like the kid will be the priority."
But Honnold already announces one thing: His daughter will later be allowed to climb with hand jammies, i.e. crack climbing gloves: "Using hand jammies is still free climbing, so it's still acceptable for any child of mine. Plus, I suppose I want her hands to wind up a little less ogreish than mine."
2. Alex Honnold lives in a camping bus
Alex Honnold has lived in a camping bus since the beginning of his career. He says it's what's most practical for him. In his van, he can travel from climbing area to climbing area and remain independent. At the start of his career, he drove in his family's old bus.
Nowadays he owns a bus that's a bit bigger and somewhat more comfortable. It also has an integrated campus board for climbing-specific strength training.
3. The Honnold Foundation
In 2012, when Alex Honnold was 27 years old, he founded the Honnold Foundation. His foundation supports small social and environmental organizations that have concrete and sustainable project goals.
Honnold says he spend around a third of his income on his NGO. Five years ago, he was said to have already donated 50,000 dollars. Sometimes he also participates, as can be seen on the Honnold Foundation homepage where Honnold is installing solar panels on mud house rooves in Angola.
4. Why Honnold started free solo climbing
According to Honnold, one of the reasons of Alex's climbing free solo was his shyness. "As a teenager, my parents, who also drove me to climbing, were mostly the ones belaying me." When he was out and about alone, he didn't have the confidence to ask famous free solo climbers if they would climb with him.
"I preferred going on a different wall and attempting it free solo," says Honnold. Nowadays that's changed though, he adds with a smile.
5. The free climber rarely only climbs free solo
Alex Honnold has become known for his free solo successes. In 2008, he had already astonished the climbing community with a free solo of the route "Moonlight Buttress" in Utah. Numerous spectacular free-solo successes followed, most recently the "Freerider" on El Cap.
Yet Honnold estimates that he climbs no more than just five percent of his routes free solo. That's why he also received one of the most prestigious awards in mountain sports, the Piolet d'Or (Golden Ice Axe), not for a free solo route but for the Fitz Traverse in Patagonia.
Together with Tommy Caldwell in 2014, he crossed several peaks in the Andes. The route is over five kilometers long and has a combined altitude difference of over 4,000 meters.
Read the whole story of Alex Honnold and the "Freerider" route here
6. Alex Honnold and fear
If you ask Alex Honnold if he's ever been scared of death, he'll tell you that yes, he was scared of dying when he was 19 years old and he slipped on his first snow shoe tour. "And then a few other times climbing," he says and quickly adds to that, "but never free soloing."
7. Free climbing with music
Alex Honnold is a purist. He needs very little for climbing. But what the 31-year-old does always have is music. "The songs all last roughly between three and four minutes so I can estimate how long I've been on a route," says Honnold.
"I listen to mostly rock and punk rock – in shuffle mode." But "Lose Yourself" by Eminem is always included. He only turns the music off on difficult passages.
8. From El Capitan to Alaska
Alex Honnold has long dreamed of solo climbing El Capitan. The news of the free solo on the 1,000-meter wall spread like wildfire worldwide in summer 2017, taking the whole climbing scene by surprise. Then he was already known as an El Capitan solo climber and was looking for solitude again.
Instead of allowing himself to celebrate, he took things to Alaska. He was happy, he says, to be able to relax in peace there in his camping bus. Whilst the world was talking about Honnold's unbelievable free solo, in climbing areas from the USA to Greece, he was sitting in his bus and reading.
Climbing: Still just a fitness sport or now an approach to life?
9. Secret training for the "Freerider" route
Honnold had already attempted to climb El Capitan free solo at the end of the 2016 season, but aborted the attempt. To be sure that everything would run smoothly with the next attempt, he trained even more intensively. He climbed very long routes and had hardly any breaks in training.
He also didn't tell many friends about his training goal of climbing El Capitan free solo, so Honnold had to listen to a lot of sayings and tips. He didn't want to reveal the reason for his adjusted training though. "Finally the success meant I had been right," says Honnold.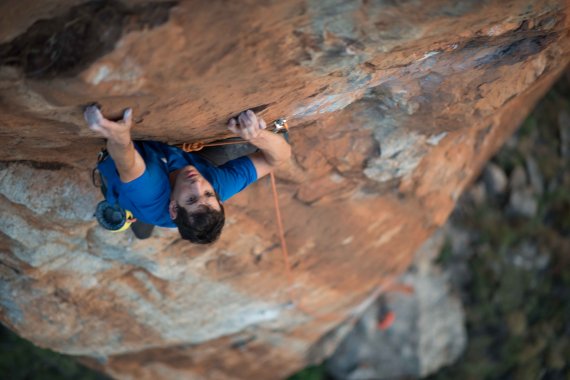 10. Diet for free solo on El Cap
Honnold also adjusted his diet in preparation for the free solo on El Capitan. His weakness is desserts, which he banned himself from having. "It might have helped a few percentage points," says Honnold, "but maybe not."
Much more important for him, however, was the mental component: "I just didn't want to be on the wall and think: Oh man, I really shouldn't have eaten those biscuits."
In general, Honnold is vegetarian. In preparation for the "Freerider", he went almost completely vegan. He just didn't give up eggs.
Alex Honnold: Wife, Biography, Net worth, Family
Ww Team – August 3, 2022 – for world-wire.com
Alexander 'Alex' Honnold is an American rock climber best recognized for his free solo climbs of big walls, in particular, in 2017, his free soloing of El Capitan, in Yosemite National Park.
He is the first person to free solo climb El Capitan and carries the fastest climb of the Yosemite triple crown, an eighteen-hour, fifty-minute link-up of Mount Watkins, The Nose, and the Regular Northwest Face of Half Dome. Honnold says he loves tall, long routes and that he attempts to do them quickly. He is the author of the biography Alone on the Wall 2017 along with David Robert and the topic of the 2018 biographical documentary Free Solo, which achieved a BAFTA and an Academy Award.
Alex Honnold- Early Life
Honnold was born on 17 August 1985 in Sacramento, California, as the son of community college professors Dierdre Wolownick and Charles Honnold. His paternal origins are German and his maternal origins are Polish. He began climbing in the climbing gym at 5 and showed his dedication to the sport at the age of ten when visited the gym many times a week. Honnold also took part in several national and international youth climbing championships as a teenager.
He attended Mira Loma High School as part of the International Baccalaureate Programme in 2003 and after he enrolled at the University of California, Berkeley, to study civil engineering.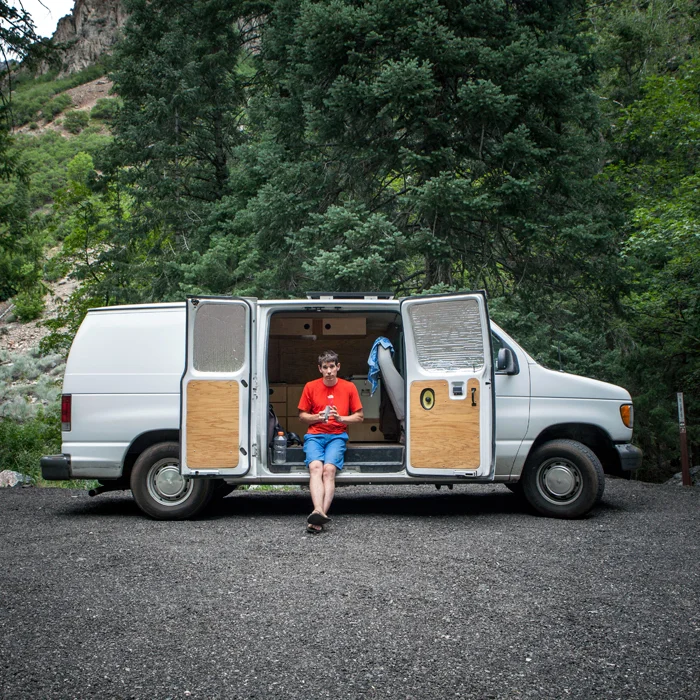 His 1st year in college was challenging for him. Instead of residence in the dorms, he chose to rent an apartment from a family friend, which led him not to have many friends. In addition to being singled out during his freshman year, his grandmother expired, the same year his parents were going through a divorce. He often missed classes. After taking a semester off to train himself for the National Climbing Championships in Scotland, he did not return to college. After he left school, he invested his time wandering around California in his mother's minivan and climbing. When the minivan was crushed down, he used a bicycle for transport and camped in a tent. He has asserted that he resided off on less than $1,000 per month from the year 2004- 2009.
Honnold's Height is 5 ft 10 in. He is a vegetarian. He does not consume alcohol or uses any other drugs. He likes to read with an interest in classic literature, economics, and environmentalism, and he defines himself as an anti-religion atheist and a feminist.
Honnold's Climbing Career
Though he had been in climbing competitions for most of his life, he stayed quite unfamiliar even with the climbing world until back in 2007. In 2007, he soloed Yosemite Valley's Astroman and Rostrum in a single day, which was an achievement only parallelled by climber Peter Croft in 1987. It was only after this success that he earned additional broad recognition in the climbing world. The later year he free soloed a 1,200-foot-tall finger crack that divides Zion's Moonlight Buttress. Several people felt this accomplishment was a joke due to the terrific challenge of the climb. In 2008, he free soloed the 2,000-foot-tall Regular Northwest Face of Half Dome in Yosemite, and in 2012, he moved on to create a new record for the fastest ascent at 1 hour and 22 minutes. By 2009, Honnold had obtained a degree of fame and success in the climbing world and a 3-year contract. But he was quite unknown to the population at large. In 2010, he won a Golden Piton Award for vigorous rock climbing.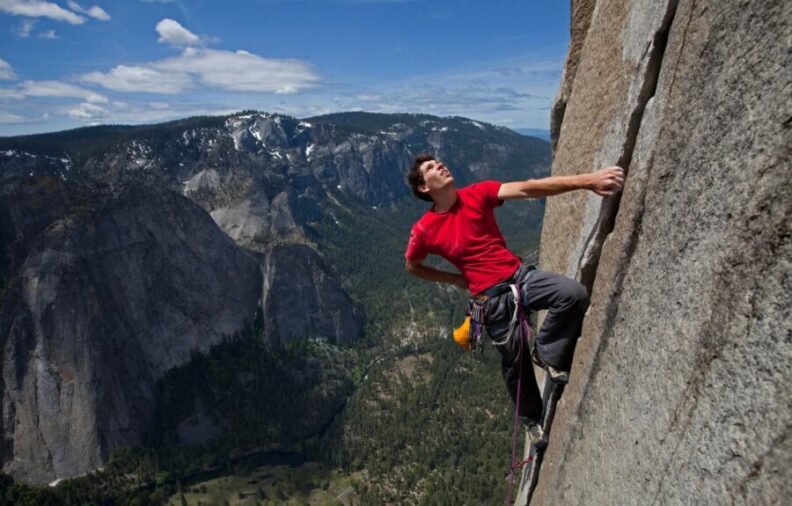 In 2011, he became one of the most competent free solo rock climbers in the world. He began to achieve more praise outside of the climbing world. In May 2011, Honnold was featured on the cover of National Geographic, and later, in the winter of that year, he strived to hit the record for the fastest climb of El Capitan but lost the mark by only 45 seconds. In 2012, he achieved mainstream recognition after coming up on "60 minutes" to discuss his free solo climb of the Regular Northwest Face of Half Dome. He starred in the documentary climbing film "Alone on the Wall." In June 2012, he with colleague climber Hans Florine again tried to break the record for the fastest ascent of El Capitan. They were successful in this effort, creating a new record of two hours, twenty-three minutes, and forty-five seconds.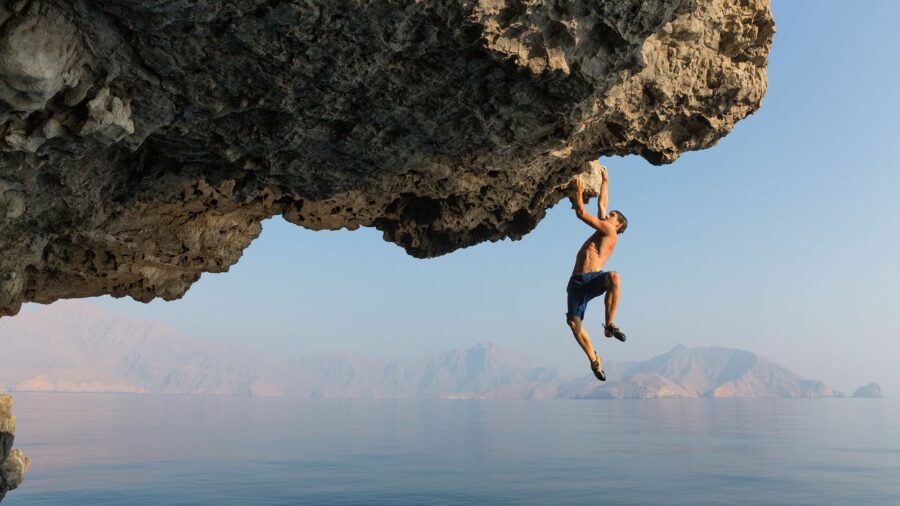 In 2014, Honnold and many other climbers starred in a documentary about the evolution of rock climbing in Yosemite Park named "Valley Uprising," and Cliff Bar stood as one of the film's monetary sponsors and also had sponsorship contracts with five of those in the movie, including Honnold. However, a few months after the film was published, Cliff Bar canceled sponsorship deals with the professional climbers that had been promoted. They expressed that they preferred to do so because the company was not pleased with how far the climbers were pushing the borders in the sport and doubts that they were taking useless risks. Honnold is widely known as one who takes unbelievable risks with a somewhat indifferent attitude for his own life and safety.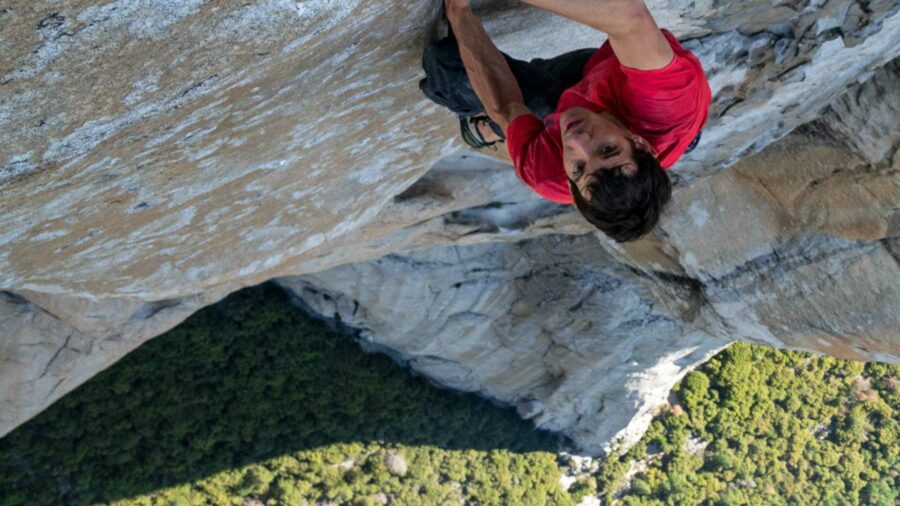 On 3 June 2017, Honnold brought about the first free solo climb of El Capitan and took the 2,900-foot Freerider route. He finished the climb in three- hours and fifty six-minutes, and his victory has been illustrated as one of the most remarkable athletic accomplishments ever. It was filmed by climber and photographer Jimmy Chin and his wife documentary filmmaker Elizabeth Chai Vasarhelyi. They published the documentary film "Free Solo" in 2018. The film won an Academy Award for Best Documentary Feature that year.
Honnold's Personal Life
In 2015, Honnold confronted Sandi McCandless at a book signing. The two began dating in late 2019. They tied the knot in September 2020. The couple's relationship was one of the central themes of the documentary film "Free Solo."In 2012, he started lending a third of his earnings to finance solar projects to improve energy availability worldwide. He developed this into the nonprofit the Honnold Foundation, which facilitates and promotes the use of solar energy in developing countries.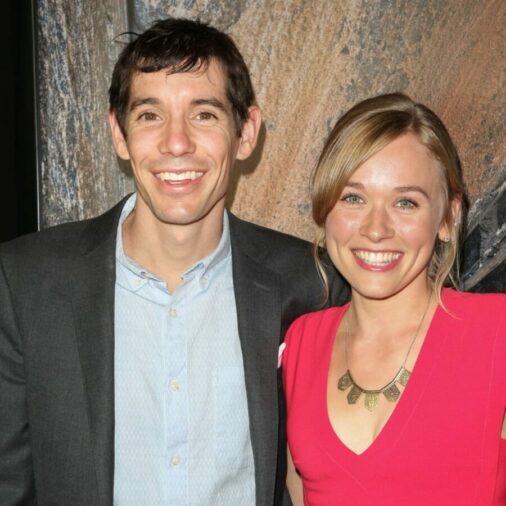 On 17 February 2022, McCandless gave birth to their daughter. Honnold's mother, Dierdre Wolownick, ascended El Capitan at 66, setting a record as the oldest woman to have accomplished the climb.
Alex Honnold Awards and Achievements
In 2010 he won the Golden Piton award from Climbing magazine, for vigorous climbing. In 2015, Honnold jointly with Tommy Caldwell was honored with the Piolets d'Or, for the first full traverse of the Fitz Roy Range in Patagonia, Argentina.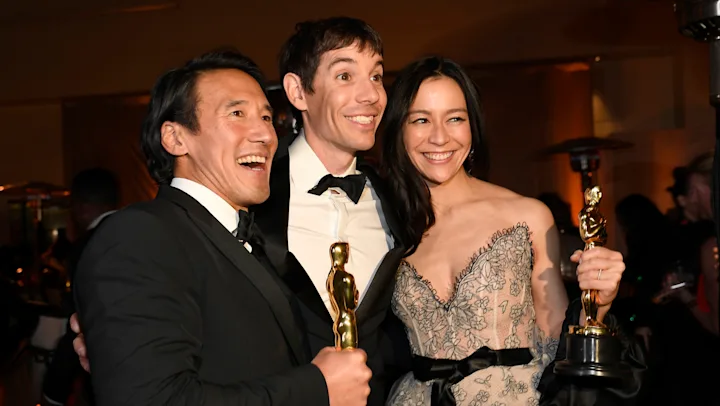 In 2018, he received Robert and Miriam Underhill Award from American Alpine Club, for distinction in diverse fields of climbing. In 2018, he won a Special mention of Piolets d'Or for his excellent contribution to climbing during the year 2017.
Alex Honnold- Net Worth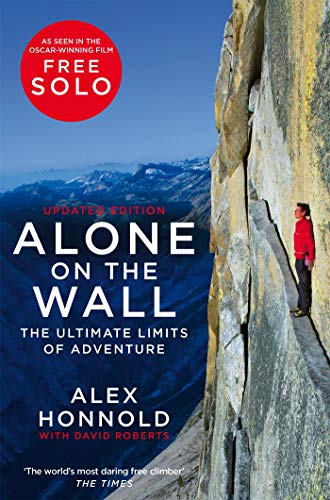 Honnold is a professional rock climber who possesses a net worth of $2 million. He is best perceived for being the only person to successfully free solo climb El Capitan and is frequently quoted as one of the best rock climbers in the world.
Rock Climber Alex Honnold Tells Girlfriend He Has No 'Obligation' to Be Safe for Her
In an exclusive scene from documentary Free Solo, Alex Honnold tells his wife he'll still go against her wishes and climb the 3,000 ft. El Capitan in Yosemite National Park without a rope
By Emily Zauzmer – Published on September 27, 2018 03:14 PM – for People
Earlier this year, professional adventure climber Alex Honnold scaled the 3,000 ft. El Capitan rock formation in Yosemite National Park — without a rope.
The death-defying climb — and the lead-up to it — is featured in the upcoming National Geographic documentary, Free Solo.
In a clip from the documentary, out Friday, Honnold, 33, has a candid conversation with girlfriend Sanni McCandless about the dangers of free solo climbing — and the risks he's willing to take despite her presence in his life.
"Would putting me into the equation ever actually change anything?" asks Honnold. "Would you actually make decisions differently?"
Answers Honnold, "If I had some kind of obligation to maximize my lifespan, then yeah, obviously I'd have to give up soloing."
"Is me asking you — do you see that as an obligation?" retorts McCandless.
"No, no. I appreciate your concerns," states Honnold in response. "I respect that, but I in no way feel obligated, no."
Asks McCandless, "To maximize lifetime?"
"No, no. But you saying, 'Be safer.' I'm kind of like, 'Well, I'm already doing my best,' " says Honnold. "So I could just not do certain things, but then you have weird simmering resentment because the things you love most in life have now been squashed. Do you know what I mean?"
Free Solo — from E. Chai Vasarhelyi and Jimmy Chin, and released by National Geographic Documentary Film— follows closely as Honnold attempts to achieve what he calls his life-long dream: climbing El Capitan. Honnold became the only person to ever achieve the climb without ropes or safety gear in June, scaling the peak in 3 hours and 56 minutes after a year of training. The successful climb was done on only his second attempt.
"Celebrated as one of the greatest athletic feats of any kind, Honnold's climb set the ultimate standard: perfection or death," the press site for Free Solo says.
In a press statement, Honnold addressed the idea that his climbs toe "the edge between life and death."
"I've never been religious or spiritual in any way. I'm not a big subscriber to fate. I see life as probabilities and chance and reality. Fate doesn't play into my thinking at all. But I definitely do think about mortality and my time being short," he said. "I'm very aware that I have a limited time here and I should make the most of it and do what I can. I think that the desire to do my best in climbing does stem in part from knowing that I'll only be here for a certain amount of time."
Free Solo hits theaters nationwide on Friday.