by By Peggy Shinn | Feb. 09, 2022 – for TeamUSA.org
My cmnt: Well move over Rachel Dolezel. The Lib media crucified her for identifying as Black. Kelly Curtis has a dad, John, who played tight end in the NFL. That would mean a 70% chance that he is black, the article doesn't say. No photo of her mom either. She certainly appears to be as white as Dolezel and Elizabeth Warren.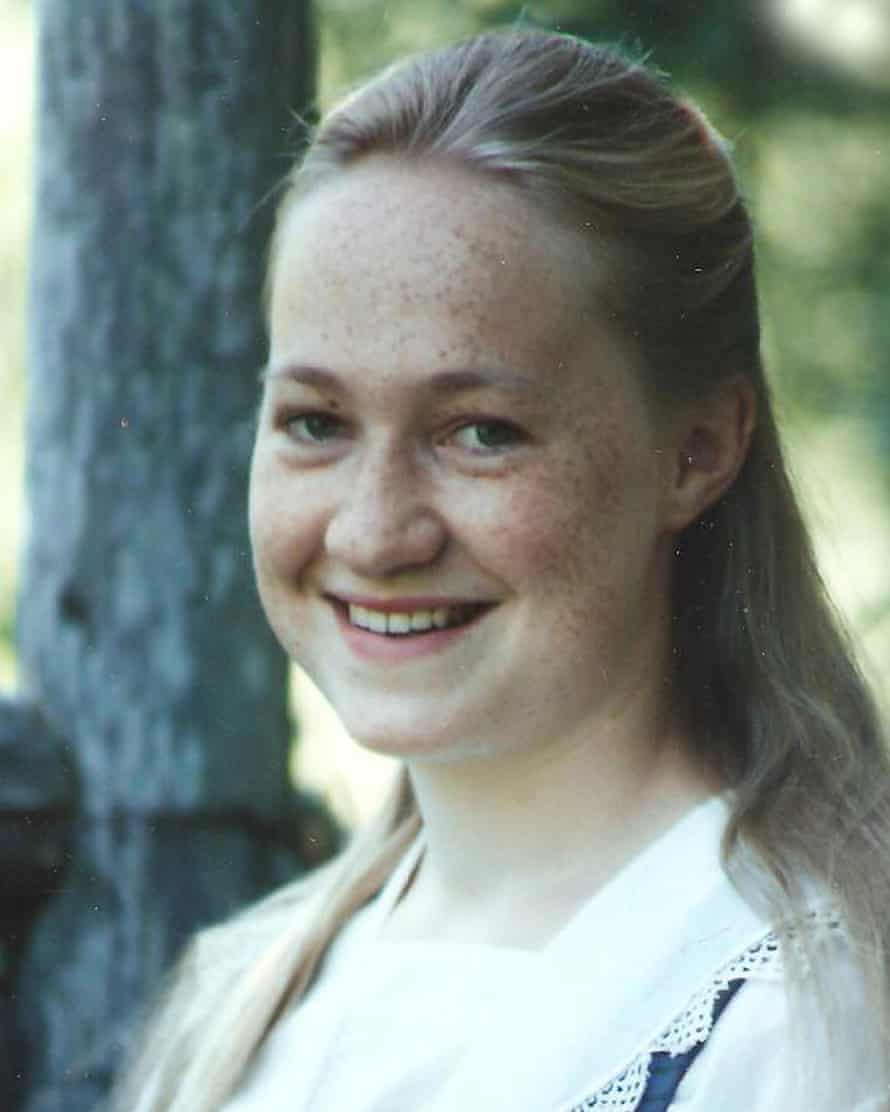 My cmnt: My point is that the headline cries out "First Black" skeleton Olympian. If Kelly has some small percentage of African heritage why does that make her black vs white? I pointed out a similar question with Tiger Woods. His father stated that he is only part African with Asian and American Indian heritage. Tiger's mom is mostly Asian from Thailand. Why is there this big need among the Liberal/Leftist establishment to trumpet that Kelly and Tiger are black rather than white or Asian? Sounds like they are racists to me. South Africa under apartheid and the South under democrat rule both infamously declared that "one drop" of African blood made you a Negro.
The blurb below is from LiveAbout.com:
Like many Americans, Tiger Woods' racial and ethnic background contains multitudes. Which is another way of saying, Woods is multiracial. Woods has described himself as "Cablinasian," a word he made up during childhood to try to capture and convey his multiracial heritage.
Woods' Parents Both Multi-Ethnic
Woods' mother, Kultida, is a native of Thailand whose own ancestry includes Chinese and Dutch. She once referred to herself as "half-Thai, one-quarter Chinese and one-quarter White."
Woods' father, Earl, was an African-American whose heritage included White, Asian and Native American ancestors. Earl Woods once called himself, "half-Black, one-quarter American Indian, and one-quarter Chinese."
Therefore Tiger Woods' racial and ethnic heritage is 1/4 Black and over 1/2 Asian, but also includes White and Native American ancestry. So Tiger is far more Asian than anything else. Making him a great Asian golfer rather than black or white.
——————————————————————————————-
BEIJING — As a kid, Kelly Curtis never imagined herself as a Winter Olympian. She grew up in Princeton, New Jersey, and her sports were track and field and in the winter, basketball.

"I never really watched the Winter Olympics growing up, I never thought that that was something that I would do," said Curtis by phone from the Yanqing Olympic Village.

She didn't even like the cold. Still doesn't.

Moreover, she "didn't really see too many people that look like me or had a similar background," Curtis added. "So it just never seemed like a door that would be open."

Now in Beijing, Curtis, 33, is the first Black athlete to represent Team USA in the sport of skeleton. And she hopes her story will show other Black athletes that competing in the Winter Olympic Games is possible.

And how much fun skeleton is.

First, Track and Field
Curtis was born in New Jersey the youngest of four in a family of athletes. Her dad, John, played in the NFL, then spent most of his career as the athletic director at Princeton High School. By the time she was at Princeton High, Curtis was excelling in track and field and basketball.
For college, she first went to Tulane University, then transferred to her dad's alma mater, Springfield College. Her sport? Heptathlon.
"I just really liked the overall challenge of it," she said. "Just completing it is a feat."
One of her proudest moments: winning the heptathlon at the 2011 Penn Relays.
When Curtis graduated from Springfield with a degree in sport management in 2012, she figured her days as a competitive athlete were behind her. That fall, she moved to upstate New York to pursue a master's degree in educational leadership at St. Lawrence University.
But her Springfield track coach had planted a seed. Curtis had transferred to Springfield the same year that Erin Pac drove a bobsled to an Olympic bronze medal at the 2010 Vancouver Games. Pac also competed in heptathlon at Springfield, and the coach saw similarities between Pac's and Curtis's athleticism. He suggested to Curtis that she too try bobsled.
"I thought it was a joke," admitted Curtis.
Then Bobsled …
But when Curtis found herself in a true winter climate north of Adirondack State Park, she thought, "If I'm going to be up here in the cold, I might as well try something fun."
The summer of 2013, she decided to try bobsled's combine to see what it involved. She did so well that she was invited to a bobsled driving school program in Lake Placid that December. She was 24 at the time.
Finally, Skeleton

At the Mt. Van Hoevenberg Olympic Sliding Center in Lake Placid, she witnessed a skeleton sled careening down the track for the first time.

"I saw how much more fun they were having on a skeleton sled," she said. "On the last day, I was like, 'I want to try that.'"

Curtis loved it. Her immediate response: "How do I go faster?"

That winter, she remembers watching NBC's broadcast of the 2014 Olympic skeleton competition. She was struck by the emotion of it, especially for Team USA athletes Noelle Pikus-Pace and Matt Antoine, who won silver and bronze medals, respectively, and the heartbreak of Katie Uhlaender, who was sitting in bronze-medal position after two (of four) runs but fell to fourth overall, just 0.04 of a second from an Olympic medal.

"It was interesting for me to see that full spectrum [of emotion]," Curtis said. "But after seeing that, I was like yeah, I'll give it a go."
Soon, Curtis was finishing on the North American Cup podium in skeleton. She won the overall title twice, then moved to the Intercontinental Cup and won that as well. Last January, she made her world cup debut and the world cup team for the 2021-2022 Olympic season.

In the first world cup in November 2021, Curtis was the highest placed American woman in ninth. Making the 2022 U.S. Olympic Team was suddenly on her radar but Curtis really had her eye on the 2026 Games.
Then, in the final world cup of the season in St. Moritz on Jan. 14, 2022, Curtis finished sixth, her best finish ever on a track she had never seen before. The result put her on the U.S. Olympic team, along with Uhlaender.
Grad School and the Air Force
Curtis's life has involved more than just sports in the past eight years. While pursuing skeleton at the highest level, Curtis also finished her master's degree at Saint Louis University and got married. Her husband-to-be, Jeff Milliron, was a coach for Princeton University's track team.
"He tried to kick me off the track one day when I was doing a bobsled workout!" joked Curtis.
The two eventually married, and Curtis pieced her skeleton career together by doing odd jobs and relying on the generosity of family and friends.
Then in 2020, she heard through teammate Uhlaender that the U.S. Air Force was accepting civilians into the World Class Athlete Program. Curtis knew bobsledders on the U.S. team who are soldier athletes, and she hoped to join them in the WCAP program. When Curtis learned of the Air Force opportunity, she jumped on it. Her older brother, Jimmy, had had a good experience with the Air Force.
Curtis completed her basic training in July 2020 and then did technical training remotely. The past two seasons, she has balanced her work with the Air Force and training.
Ten days before flying to Beijing, Curtis and Milliron moved to Italy, where she is assigned to work in knowledge operations at the Aviano Air Base. It's an ideal location for Curtis to train for the Olympic Winter Games Milano Cortina 2026.
And now in Beijing …
But earlier than expected, Curtis is experiencing life as an Olympian. She made the team three weeks ago and has yet to figure out how she can best inspire other Black athletes.
She knows that images of her competing at these Winter Games are a start but in the long run, will not be enough. To develop more world-class skeleton athletes, she would like to help build a better system to support them financially.
She would also like to see the national team cast a wider net in recruiting new sliders.
"I'm the first," Curtis said, of being the first Black skeleton athlete from the U.S. to compete at the Olympic Games. "But I'm definitely not going to be the last."
Peggy Shinn
An award-winning freelance writer based in Vermont, Peggy Shinn is in Beijing covering her seventh Olympic Games. She has contributed to TeamUSA.org since its inception in 2008.
Want to follow Team USA athletes during the Olympic Games Beijing 2022? Visit TeamUSA.org/Beijing-2022-Olympic-Games to view the competition schedule, medal table and results.
OLYMPIC SKELETON HOPEFUL KELLY CURTIS ADDS AIR FORCE AIRMAN TO HER RESUME
By Alex Abrams | Sept. 13, 2020 | for TeamUSA.org
Kelly Curtis had a lot of explaining to do when she arrived at the Lackland Air Force Base in San Antonio in July for eight weeks of basic military training.
Curtis, 31, isn't the typical airman. The native of Princeton, New Jersey, had to explain to fellow recruits that she's a world-class racer in the skeleton, which is like the luge, except competitors slide head-first and face down around the ice track at speeds up to 90 miles per hour.
She also told them that her job in the Air Force, at least at first, will be to train for the Olympic Winter Games Beijing 2022.
"So there was a lot of mutual respect," Custis said. "I respected the women I was going through basic training with right away. … If you tell anybody you're training for the Olympics, then all of a sudden they have a lot of respect for you as well."
Curtis graduated from basic military training on Aug. 27. She'll eventually get a top-secret security clearance, and the Air Force will train her for a job in cyber surety to ensure the security of computer networks and online communications.
For now, though, Curtis is focused on representing the Air Force and Team USA at the same time.
Curtis said she's the first civilian to be recruited for the Air Force World Class Athlete Program (WCAP), which allows elite American athletes to enlist in the Air Force and then continue training full-time in their respective sports. The U.S. Army has a similar program.
"To be able to represent the Air Force as well (in the Olympics), I mean that would just be a cherry on top," Curtis said. "They have already been very supportive of what I'm trying to do, and they're still trying to figure out how to help me more.
"I guess it would just mean the world. I would be able to represent my country as more than just one uniform."
Curtis signed a four-year contract with the Air Force.
Unlike Air Force Academy cadets who have starred as college athletes and then joined the WCAP after graduation, Curtis didn't have a military background before applying for the program earlier this year. She instead has worked to establish herself as an Olympic hopeful in the skeleton.
She's had success so far on the development circuits. Curtis won the IBSF North American Cup season titles in 2017-18 and 2018-19, and in February, around the same time she was introduced to the WCAP, she was crowned the overall winner of the IBSF Intercontinental Cup.
Curtis will take part in the Team USA skeleton trials in late October or early November and then be assigned to compete in one of four skeleton circuits in preparation for the Beijing Winter Games.
Curtis is also planning to soon move with her husband to Utah, where she'll be close enough to both an Air Force base to work and Park City, where she can continue to train in the skeleton.
"I never thought I'd have the opportunity to serve in the military because I was always so invested in sports," Curtis said. "Like as an undergraduate, I knew of the ROTC program, but I never thought I could do that."
Curtis' older brother, Jimmy, enlisted in the Air Force in 2004. Her grandfathers and several of her uncles also served in the military, but she instead was an athlete like her father, John, a tight end who was drafted into the NFL.
Curtis started thinking about a military career after four-time Olympic skeleton slider Katie Uhlaender told her in February that the Air Force was looking for elite athletes for its WCAP.
Uhlaender knew that Olympic pentathlete Eli Bremer had competed in the Air Force WCAP. Two members of the U.S. bobsled team, Dakota Lynch and Chris Walsh, are also part of the program.
Curtis said she learned she had qualified for the WCAP because she had made the U.S. national skeleton team. She decided to go ahead and apply for the program just as the coronavirus pandemic was spreading through the U.S.
"Because my brother had served in the Air Force and I knew that they take care of their people, I was like, yeah, I'd rather take my chances with the Air Force and see if I can get in," Curtis said. "And it took awhile because that was right when the quarantine started to happen, so the paperwork got held up for a bit.
"And then once it finally got through and I got that call that I'd be going to basic military training, I was like, 'All right, let's go.'"
It has been the latest in an unusual career path for Curtis, who earned a bachelor's degree in sport management from and then went to graduate school for educational leadership.
Curtis assumed she would become an athletic director like her father, following his NFL career. That changed, however, after Curtis, a former college heptathlete, tried out for the U.S. bobsled team while in graduate school and then discovered the skeleton.
"I've always been around that (athletic director) scene anyway, and I thought I was going to set myself up for that career," Curtis said. "And then life took its turns, and here I am representing the Air Force in skeleton."
Alex Abrams has written about Olympic sports for more than 15 years, including as a reporter for major newspapers in Florida, Arkansas and Oklahoma. He is a freelance contributor to TeamUSA.org on behalf of Red Line Editorial, Inc.
From Kelly's Instagram: