After checking 30 billion electronic messages, Microsoft researchers say the theory stands up
By David Smith, technology correspondent for The Guardian Sat 2 Aug 2008 19.01 EDT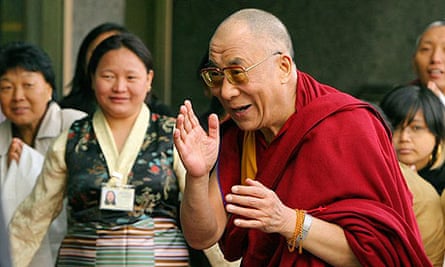 My cmnt: Forget six feet of separation (the WHO says just three feet is fine) which is just another unverified claim by the Left along with face masks – how about six degrees of separation. Apparently that has more data support behind it than our CDC has for social distancing and masks. I never believed the six degree claim especially back in the day before almost universal internet availability and access, especially for people separated by vast geography including oceans and a common language. This article is from 12 years ago and if it was accurate then then surely it is even more likely to be true today. I also note the use of the term 'social distance' in 2008 has taken on a whole new meaning in the age of over reaction to and hype of the coronavirus phenomenon.
In a world of 6.6 billion people, it does seem hard to believe. The theory of six degrees of separation contends that, because we are all linked by chains of acquaintance, you are just six introductions away from any other person on the planet.
But yesterday researchers announced the theory was right – nearly. By studying billions of electronic messages, they worked out that any two strangers are, on average, distanced by precisely 6.6 degrees of separation. In other words, putting fractions to one side, you are linked by a string of seven or fewer acquaintances to Madonna, the Dalai Lama and the Queen. The news will come as no surprise to film buffs who for years have been playing the parlour game Six Degrees of Kevin Bacon, in which they link other actors to Bacon in six films or fewer.
Researchers at Microsoft studied records of 30 billion electronic conversations among 180 million people in various countries, according to the Washington Post. This was 'the first time a planetary-scale social network has been available,' they observed. The database covered all the Microsoft Messenger instant-messaging network in June 2006, equivalent to roughly half the world's instant-messaging traffic at that time.
Eric Horvitz and fellow researcher Jure Leskovec considered two people to be acquaintances if they had sent one another a message. They looked at the minimum chain lengths it would take to connect 180 billion different pairs of users in the database. They found that the average length was 6.6 hops, and that 78 per cent of the pairs could be connected in seven steps or fewer. But some were separated by as many as 29 steps.
The researchers wrote: 'Via the lens provided on the world by Messenger, we find that there are about "seven degrees of separation" among people.'
Horvitz told the Post: 'To me, it was pretty shocking. What we're seeing suggests there may be a social connectivity constant for humanity. People have had this suspicion that we are really close. But we are showing on a very large scale that this idea goes beyond folklore.'
A 'degree of separation' is a measure of social distance between people. You are one degree away from everyone you know, two degrees away from everyone they know, and so on. The concept was popularized by John Guare's 1990 play, Six Degrees of Separation, which was turned into a film starring Will Smith, Stockard Channing, Donald Sutherland and Ian McKellen. One of the characters says: 'I read somewhere that everybody on this planet is separated by only six other people. Six degrees of separation between us and everyone else on this planet. The President of the United States, a gondolier in Venice, just fill in the names. I find it extremely comforting that we're so close. I also find it like Chinese water torture, that we're so close because you have to find the right six people to make the right connection … I am bound, you are bound, to everyone on this planet by a trail of six people.'
Then in 1994 students at Pennsylvania's Albright College invented the game Six Degrees of Kevin Bacon, in which the challenge was to connect every film actor to Bacon in six cast lists or fewer. Bacon thought the joke would die out, but when it didn't he launched a website, sixdegrees.org, bringing together people interested in helping good causes. He said: 'I thought it was definitely going to go the way of eight-track cassettes and pet rocks. But it's a concept that has sort of hung around in the zeitgeist.'
Attempts to prove the theory stretch back further and keep coming up with six or thereabouts. In a 1969 study, researchers Stanley Milgram and Jeffrey Travers asked 296 people in Nebraska and Boston to send a letter through acquaintances to a Boston stockbroker. Only 64 of the letters reached the stockbroker. Of those letter chains that were complete, the average number of degrees of separation was 6.2.
In 2003 researchers at Columbia University in New York experimented using the internet as the ultimate laboratory of the connected world. More than 24,000 volunteers tried to send an email via acquaintances to one of 18 target people in 13 countries, including a police officer in Australia, a vet in the Norwegian army and a professor at an Ivy League university in America. Only 384 of the chains were completed, using an average of four steps. But the researchers estimated the average length in all the chains was between five and seven steps. Facebook, the online social network, has a 'six degrees' application to test the theory through the connections of Facebook users. That may reduce a degree or two: Barack Obama already has well over a million Facebook friends (my cmnt: which just goes to show how much Facebook has corrupted the meaning of the word 'friend'.)
The Six Degrees of Separation Theory
The six degrees of separation theory captivated millions of people, among them mathematicians, sociologists, and physicists who together laid the foundation for the first online social network.
Staff writers – for Exploring your Mind – April 23, 2019
The six degrees of separation theory states that any inhabitant of the Earth could meet anyone in the world with a maximum of six or fewer mutual connections between them and another person. Be it through acquaintances, friends, or members of their family.
On this note, have you ever consider how easy it would be meet your favorite writer. Or, perhaps, the members of the band that you've been a fan of for years. Well, according to the six degrees of separation theory, it's doable.
With this theory, we can get to any person on the planet through no more than five intermediaries. For example, imagine that you want to meet Will Smith and that, perhaps, you have a relative who works in an advertising agency.
Further, maybe your current boss, who once lived in LA, knew an artist representative that frequented their neighborhood's coffee shop. And they, in turn, work with a musician who sometimes collaborates with the television show The Fresh Prince of Bel-Air. Indeed, it sounds convoluted, but you'd be surprised by how easily you can make contact with the actor if you try.
The origin of the six degrees of separation theory
This interesting theory was initially suggested by Hungarian writer Frigyes Karinthy, in the year 1930, in a story called Chain-Links. According to the writer, the idea of the six degrees of separation theory is based on the fact that the number of people known grows exponentially with the number of relationships in the chain.
So, as per this theory, one only needs a small number of links to get to anyone in the world.
Moreover, there is a discussion at length in regard to this concept in sociologist Duncan Watts's book Six Degrees: The Science of a Connected Age.
The way it works
Of course, the six degrees of separation theory has a formula and it establishes the average number of people that every person may know.
According to the theory, each person in the world knows about 100 people among friends, family, and co-workers –although in principle, it may be difficult to list a hundred people we know.
Still, you could have a quick look at the list of friends in any of your social network to realize that it isn't only possible but quite common.
Well, if each one of your 100 acquaintances is connected somehow to another 100 people, then, the number would increase to 10,000 in just the second link in the chain. However, you don't really know most of those thousands of people. Yet, they would be easily accessible by asking your friends or family members to introduce them to you.
Of course, this theory also considers that, of your 100 personal connections, none might have a mutual connection with the 10,000. However, this is not the case in the real world. You must also consider that it's quite likely for many of your acquaintances to be, in fact, connected to more than 100 people. So, this would balance it all.
Going back to the chain, in the third link you could increase the number of people you could possibly meet to 1,000,000 and 100,000,000 in the fourth link. In the fifth one you would reach 10,000,000,000 people and 1,000,000,000,000 people in the sixth level.
This amount far exceeds the total population of the planet. So the relationships that the members of the chain have in common could be compensated without problems.
Six degrees of separation and networking
This concept is closely related to that of networking. Thus, it's a professional and business practice based on the creation of a solid and useful network of contacts. In addition, because networking is a fairly effective way to get a job; then, it's highly encouraged among university students hoping to integrate into the job force.
At this point, the six degrees of separation theory comes into play. It's a way to establish interesting and profitable professional relationships.
Think of another example: the doorman of a hotel knows the owner of the hotel. And they, in turn, know the owner of another, more prestigious hotel. He or she, in turn, knows a senior government official who happens to know the president.
As you can see, through only five connections, you have gone from the hotel doorman to the president. Note that, such connections don't necessarily have to be too close or intimate. In fact, in most cases, they won't be. Further, you don't need intimate connections in order to establish a relationship with a mutual acquaintance.
Having the skills to establish a relationship with anyone in a seemingly simple way is incredibly useful for professional opportunities. Also, it's sort of entertaining to think about how many relationships you might need to be able to reach just about anyone in the world.